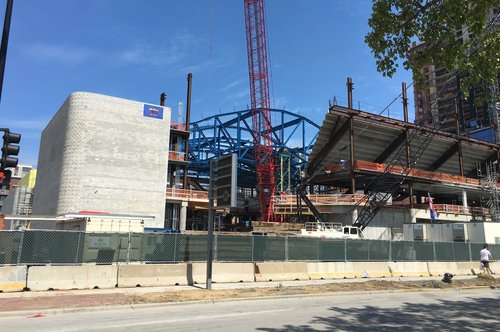 This was a busy week in Chicago's real estate market, which saw the following developments:
•The 359-room Inn of Chicago hotel in Streeterville looks to be heading towards a $62-million foreclosure.
•The FHA's insurance fund is gaining strength, which could lead to a reduction in premiums.
•The perfect Christmas gift for architecture buffs is here – the Chicago skyline in LEGOs.
---
Photo Credit: TonyTheTiger, Creative Commons Attribution-Share Alike 4.0 International, Creative Commons Attribution-Share Alike 4.0 International, https://commons.wikimedia.org/wiki/File:20160829_McCormick_Place_Events_Center_under_construction.jpg