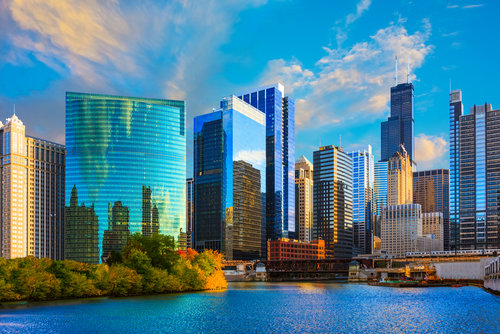 From expanding urban trails to a home that cannot help but get hit by cars, this week provided many real estate stories of intrigue:
•It's that time of the year again! The Chicago Architecture Foundation has released its list for Open House Chicago 2016, which will feature 200 places across the city.
•A prime parcel near Millennium Park is finally for sale. Chicago Real Estate Daily has the details.
•The New York Times covers the lengths homebuyers in Silicon Valley are willing to go to find a place to live.
•Sterling Bay – the same developer poised to take over the old Finkl site in Lincoln Park – is hoping to extend the wildly popular 606 trail into the neighborhood. Curbed covers the proposal.
•The Airbnb controversies continue, with the home-sharing company threatening to sue the state of New York if it passes a strict housing law. Fortune covers the conflict.
•A home in North Carolina has been hit by six cars in nine years, thanks to a curving road that borders it. But now, as Fast Coexist writes, the community is taking action.