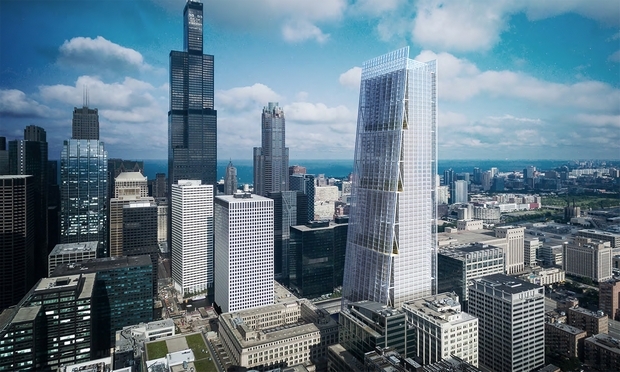 From new developments to the relative size of Illinois, this week provided plenty of content for the real estate world:
•Who will handle the Union Station redevelopment? A short list of heavy hitters (including Skidmore Owings & Merrill, whose rendering is featured above) has emerged for the $1 billion project.
•Just now big is Illinois? A fascinating study from Self Storage shows that the entire countries of Portugal, South Korea, Switzerland, Belgium and the Netherlands could comfortably fit inside our fine state's borders.
•It's currently an unattractive, 14-acre stretch of land that runs along the Chicago River's south branch, but an architect has plan to built 3,700 residences on the space.
•Is the Mediterranean home style losing its luster with homebuyers? The Wall Street Journal looks into what has happened to the once-mighty style.
---
Photo Credit: Skidmore Owings & Merrill