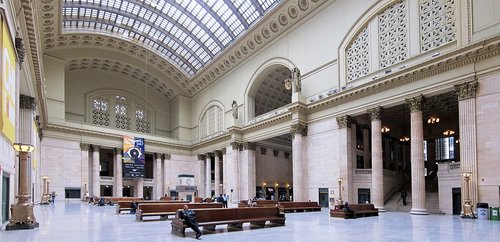 Notable news this week included the announcement of a potential developer for Union Station's overhaul and rising interest rates. If you missed any stories this week, catch up on the latest news with our weekly real estate roundup:
•Union Station overhaul moves forward- Amtrak is now looking for a developer for the massive Union Station overhaul, Curbed reports.
•Apple looking to expand Siri in order to compete with Google– Apple is aiming to create a Siri for your clients' homes – is this the "smart home" revolution we've all been waiting for? The Verge has the details.
•New numbers from Freddie Mac- News that the Federal Reserve may tighten its monetary policy has caused interest rates to jump. Freddie Mac has the latest numbers here.
---
Photo credit: Velvet, Creative Commons Attribution-Share Alike 3.0 Unported,https://commons.wikimedia.org/wiki/File:Chicago_union_station_hall.jpg