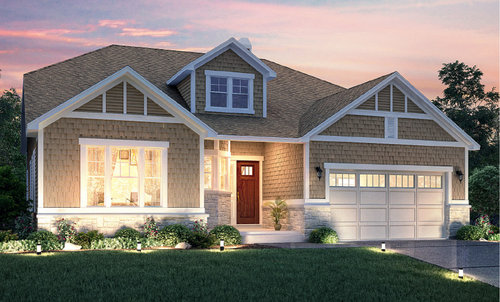 The River Glen Capital Group LLC announced the start of sales for River Glen, a new community of 65 new construction single-family homes in Libertyville. Starting prices for the homes range from $549,000 to $709,000.
"There is pent-up demand for new construction in the northwest suburbs," said Julie Pawl of @properties. "This community offers buyers the opportunity to own a new luxury home in one of the area's most desirable locations."
Located two miles north of Route 137 off River Road, River Glen offers access to the adjacent Des Plaines River Trail and Independence Grove Forest Preserve.
"We're working with one of the most experienced and reputable local builders, Mark Loeb, to deliver quality custom residences that suit a wide variety of buyers' needs," said Chris Shaw, the managing partner of The River Glen Capital Group, LLC.