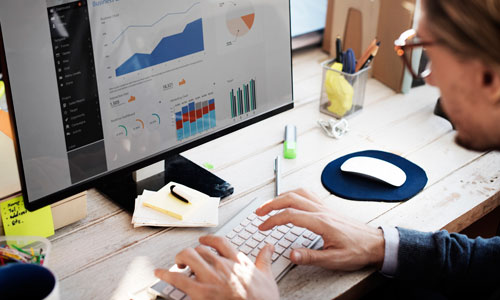 Google Analytics can make marketing and business decisions easier for real estate agents, and help them spend money more effectively.
The analytics application is free to use, and unlike other software, it can improve performance across all of your sites, apps and offline marketing. With the software, agents can set up goals, create reports and start making better decisions for their business.
The trick to getting the best out of your Google Analytics account is to know exactly how the service is helping you boost your sales. Here are just a few ways that the software benefits your business, according to the National Association of Home Builders:
Understanding your target market – Google Analytics offers useful demographic data. When potential clients search for your company on their phone and are logged into social networking sites, the software can collect their demographic data, and combine it with their user behavior. With this information you can see who your target market is, which not only gives you a position from which to alter your content, but also allows you to gear your marketing more specifically towards your audience. For instance, if you have Millennials coming to your site, that's a sign you need to include information for first-time buyers.
Overviewing traffic sources – Computerized geographic data allows you to see the locations that drive your website traffic. This can be useful for agents who want to see if the locations they serve are the source of most of their website traffic. In today's saturated market, an agent can't sale in all places at once. People want a neighborhood expert, and knowing where you're drawing interest from will help determine where you should be concentrating your efforts.
Tracking your conversions – Google Analytics allows you to see your website's user activity and analyze how people are engaging with its content. Your reports shows conversion rates, which are the percentage of visitors who called your sales center, filled out an online form or clicked on the directions to your office. With this information, you can determine what aspects of your site are helping convert visitors to actual, viable prospects.
Measuring behavior flow – You are able to see which pages your clients frequently visit and the order in which they visit them. This information can reveal what your clients want to know first before filling out a contact form, which can help guide your early discussions with them.
Providing page data – Along with allowing you to see the user's path, Google Analytics will highlight the most popular pages on your site. With this information, you can analyze overall page engagement and see which pages need work. When you know how long a visitor stays on a page before clicking out of it, you can determine what content on your website might need the most improvement – and also which content is most compelling.