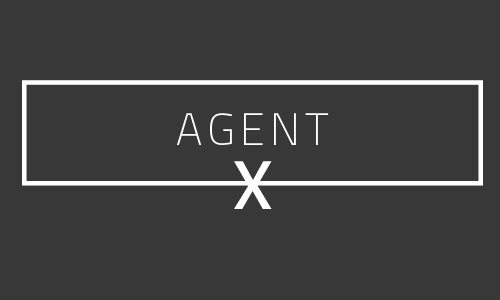 I'm going to be honest with you, my fair readers, because that's what you've come to expect from me. Kudos to CA for tackling a hot-button topic in this issue, but I'm not going to touch it with a 10-foot pole. Agent X is every race, and no race at all. And that's all I'm going to say about the subject.
Moving on! Shout out to John Poast of Guaranteed Rate for getting the REM reference I made in the last issue. As promised, I owe you a free drink at the next CA function. I can't reveal my identity, so you'll have to find a  CA staff member to hook you up. If it were me, I'd pick that Peter kid. He may not look it, but he is by far the craziest of the bunch.
Thanks to Mike Cuevas for sharing pictures of his root canal on Facebook! I always wondered what those looked like, and now I know.
As usual, you real estate folks did not disappoint on St. Patty's day. I saw plenty of agents stumbling around Wrigleyville (you know who you are).
Patti Dieu won CRS' Wagon-O-Booze at the IAR Conference & Expo, with proceeds benefitting the IL REALTOR Relief Fund. Kudos to Patti – I wonder what's in that wagon?
On March 9, 1st Advantage Mortgage held a grand opening event for their new downtown office. I went, I had some drinks, and I forgot what else happened. Welcome to downtown, 1st Advantage!
Millie Rosenbloom spoke to a group of agents on the topic of online reputation management at Baird & Warner's Empowered to Ascend event on March 10. Of course she looked gorgeous, because she never leaves the house looking less than perfect. Carrie Gable, founder and CEO of Real Support, also gave a talk. None of her virtual assistants were present, naturally.
Also on March 10, CAR held their Sales Awards Networking Gala with an Oscars theme. The usual suspects crowded into one really long room to pat each other on the back for another successful year. The menu featured delicious burger sliders, mini pizzas and lobster cucumber bites. And while the ice cream pops on the anti-griddle were a fun idea, it made for a confusing and fast-melting dessert. The theme of the night may indeed have had something to do with melting, because Neighborhood Loans had a giant ice sculpture in the hallway solely for the purpose of making puddles, as far as I could tell.
Sam Powell and Kelly Price were speakers at the CAR event, and I'd like to congratulate Nick Libert on his sales award, as well as his ability to look great in an all-white suit. If you spotted that stretch hummer limo outside at the end of the night and wondered who it was for, I'll give you a hint: it starts with Agent and ends with X. I told my driver to be discreet, but I guess it's hard to hide a ride like that. 
March isn't just for St. Patty's and Madness, it's also a time for some birthdays. Bob Mosky got older on March 18. Melissa Archer Wirtz and her three names celebrated on March 19, while Michelle Bobart will be satisfied with two names on March 22. Deena Zimmer Hanratty, who also decided three names are better than two, will celebrate on March 30. Don't forget to call Ellen Miller on April 3 and wish her a happy belated April Fool's Day.