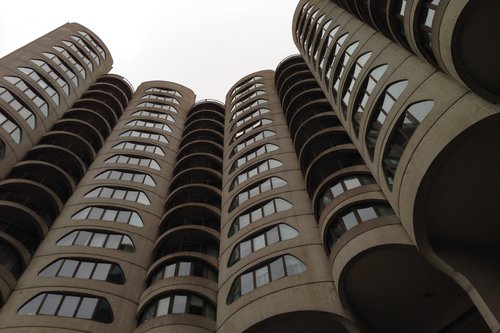 Nicholas S. Gouletas, a Chicago developer often called the "Condo King," has declared personal bankruptcy after experiencing complications relating to a failed $950 million purchase of an apartment portfolio in 2013, according to Chicago Real Estate Daily.
Gail Lissner, vice president of Appraisal Research Counselors, said Gouletas "led the wave of condo conversions in Chicago, New York and other cities." Gouletas' career reaches back the late 1960s – his firm American Invsco was responsible for the conversions of River City and Lake Point Tower, among others.
Gouletas Loses Properties to Bankruptcy
On Jan. 17, a Chapter 7 bankruptcy petition "was filed on an expedited basis due to legal action pending by one of Gouletas' creditors," according to a motion filed in the U.S. Bankruptcy Court of Chicago. Additionally, the Chicago-based law firm Novack & Macey sued Gouletas in late 2014 for unpaid legal fees, according to Chicago Real Estate Daily. Gouletas was also sued last July by PrivateBank & Trust for allegedly never making payments on a $200,000 personal loan he had taken out two years prior.
Gouletas was also unable to pay off a creditor that helped finance the purchase of the $950 million apartment portfolio, causing him to put land next to the River City apartment complex and a Loop food court into Chapter 11 bankruptcy, which led to him losing the properties, according to Chicago Real Estate Daily.
Jim Feldman, one of Gouletas' former business associates, said that Gouletas didn't have much choice other than to declare bankruptcy.
Rick Fogel, Gouletas' court-appointed bankruptcy trustee, said that there is no way to predict the outcome of the case until documents outlining Gouletas' assets and debts have been filed. The documents are due on Feb. 15, according to Chicago Real Estate Daily.
---
Photo credit: Smerdis, Creative Commons Attribution-Share Alike 3.0 Unported, https://commons.wikimedia.org/wiki/File:River_City_02.jpg