MLS Giant's Brokerages Well Represented on Swanepoel's Top 200 List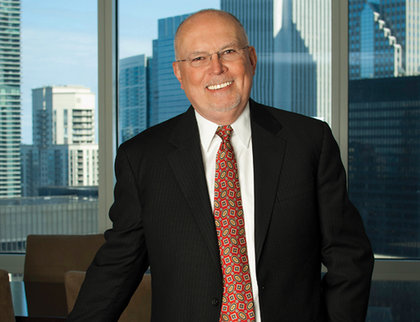 RealSure, Inc., a real estate information services company, has announced its first Swanepoel Power 200 (SP200), a recognition of the 200 most powerful people in residential real estate in 2013. In addition to CEO Russ Bergeron, a number of MRED participants are also included.
Along with Bergeron, MRED customers included in this first SP200 include:
Michael Golden and Thaddeus Wong, Co-Founders of @properties
Steve Baird, President and COO, Baird & Warner
Fran Broude, President and COO, Coldwell Banker Residential
Nancy Nagy, President and CEO, Koenig & Strey
Michael Pierson, President and Chairman, Prudential Rubloff
Other Chicago connections include:
Pam O'Connor, President and CEO, Leading Real Estate Companies
The management and leadership teams of the National Association of REALTORS®
Glenn Shimkus, founder of Cartavi, a DocuSign company
Stefan Swanepoel, Editor-in-Chief of the SP200 is one of the most respected and sought after speakers and consultants in the residential real estate industry. The Executive Editor of the SP200 is well-known and highly esteemed real estate writer and commentator, Rob Hahn. They created the SP200 to be the most comprehensive analysis published of the most powerful key decision makers, trailblazers, influencers, company chieftains, thought leaders, and innovators in residential real estate.
"I am honored to be included among such a prestigious group of industry leaders both nationally and locally," said Broude. "The Midwest has always been forward thinking as it relates to the real estate industry. Fortunately, MRED drives much of the conversation and ideas by being the most innovative and progressive data and MLS provider servicing a major metropolitan area."
"I am thrilled to be included with such an esteemed and accomplished group of professionals," said Bergeron. "This list confirms what I already know, there is significant influence wielded by the industry titans in the Chicagoland marketplace. MRED congratulates these leaders on their recognition and pledges to continue our efforts to positively champion and support the real estate industry, at both local and national levels."