The marketing world is becoming more tech-savvy and mobile-ready by the day, but you should not completely count out direct mail.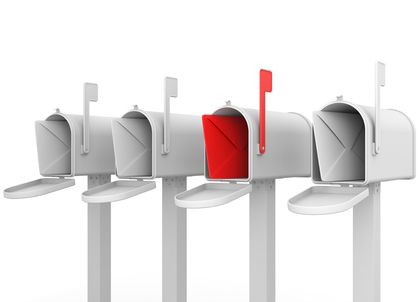 Real estate is an industry in a constant state of flux, but there is one trend that analysts all seem to agree on: the rise of mobile advertising. Ever since the iPhone shattered our expectations for what was possible on a mobile device, entrepreneurs have been flocking to mobile websites to advertise their products and brands, though new research suggests they're only getting started. As we've covered, mobile business, or "m-commerce," already makes up 15 percent of the online retail market, and it's expected to grow to 25 percent (or $108 billion) by 2017.
Amidst such eye-opening numbers, many are asking a logical question: "What's the point of direct mail?" Indeed, if mobile and Internet-based markets are growing so boldly, why even bother with the time and expense of a direct mail campaign? The answer, of course, it's a simple one – because direct mail is still worthy of your marketing budget!
Though it may seem an antiquated approach, direct mail still has numerous benefits for agents. Here are three of the most notable:
1. Targeted Immediacy – With addresses and ZIP codes at your disposal, direct mail allows for a targeted marketing approach that electronic marketing methods cannot match. Sure, you can send emails to specific email addresses, but spam filters and inbox settings can always prohibit emails from finding their destination. Also, direct mail offers a much more immediate communication method than email. Though that statement may seem contradictory, given how quick emails are sent, consider this: according to research, 98 percent of consumers retrieve their mail the day it's delivered, and 77 percent sort it immediately.
2. Less Competition – Though direct mail is a common strategy for retailers, it's not quite as common for individual agents; therefore, imagine how attractive handsome, well-produced print materials could be, especially when they're mailed to potential clients in specific neighborhood – or even a specific street, for that matter. Which brings us to our final point….
3. The Appeal of Real – Our culture and economy may be embracing technology and electronics with increasing ease, but for many consumers, real-life, tangible materials still contain enormous value, whether they are physical books, magazines, or in our case, printed direct mail materials. In fact, it could be argued that with everything going the way of the Web, printed materials are more valuable and distinguished than ever before.
Every agent's marketing approach will differ based on their market and clientele, but don't let the technological trends obscure the benefits of direct mail.