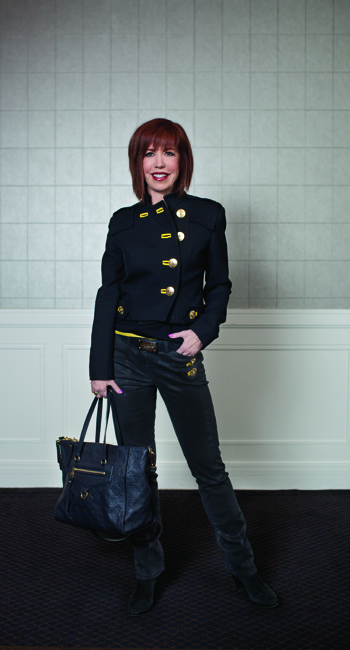 Number of years in real estate: 24.
Describe your look: Edgy.
What do you consider a "fashion don't"? Shoes that don't go with the outfit.
What is your favorite piece of clothing and why? Golf clothes, because that means I'm golfing!
What do you consider a must-have accessory? Scarves.
What is a fashion crime you have committed in the past? Earrings that were too large.
Where are your favorite places to shop? Versace and Bergdorf Goodman in NYC and Cabazon Outlets in Palm Springs.
What, besides your wardrobe, completes your look? My hair.
Jeans: Versace
Jacket: Versace
Sweater: Versace
Shoes: Nicole Miller
Handbag: Louis Vuitton
Watch: Versace
Belt: Versace