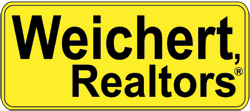 Located just past the Ohio feeder ramp off the Kennedy expressway, Weichert, Realtors First Chicago is a chic, high-tech office with its foundation in ethics. Ron Ruby, Weichert, Realtors First Chicago's managing broker, operates his office with the same integrity, professional standards, and commitment to personal service that has come to define the Weichert brand – and has operated it this way during his 12 years as managing broker.
A college valedictorian and recipient of numerous industry awards, Ruby works in equal parts with developers, builders and contractors, in addition to forging relationships with banks and asset managers for REO transactions. Never, though, does Ruby stray from the core tenet of his real estate philosophy: helping his agents succeed.
"I care deeply about helping others achieve success beyond their wildest expectations," Ruby says. "Real estate has allowed me to make money by helping people while still having time for my family. What more can you ask for in a career?"
The operations at Weichert, Realtors First Chicago are definitively in-house: the office provides graphic designers for custom marketing pieces, an information technology professional to assist agents with their tech needs, a vast lead/client database management software system, and finally, the award-winning Weichert Lead Network, which helps the office generate 60 to 100 leads per month.
"Weichert has the best training in the industry," Ruby says. "We offer new agents a four-week 'Fast Track' training program designed to jump start their business, (and the) Inman award-winning Weichert University offers agents 24/7 access to an amazing toolkit of online courses and tools."
The office also offers weekly in-house training sessions and a bi-annual Weichert festival that recruits some of the most agile minds in real estate for guest speaking engagements.
The training seems to pay off – Ruby said that every spring, Weichert, Realtors First Chicago agents are routinely honored at the Weichert Awards banquet, honoring Weichert agents across the Chicagoland area.
Ruby noted that his office is always looking to recruit new and excited talent.
"We believe that we can take a willing person and teach them to be able, but not necessarily take an able person and teach them to be willing," Ruby says. "We are looking for willing, enthusiastic people who are eager to learn."
Years as managing broker: 12
Years in real estate: 22
Number of full-time agents: 14
Awards and honors: President's Club Platinum Award