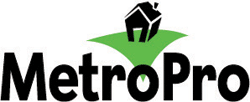 MetroPro is an independent real estate brokerage firm owned and operated by Donna Marie Schwan and Madelaine Gerbaulet-Vanasse. Together, they have 44 years of real estate experience, and through innovation, careful planning and tenacity, they have chartered MetroPro through the rough seas of recent years. They are currently looking forward to moving to their new, state-of-the-art office in the heart of Hyde Park.
The new venue offers cool, sophisticated spaces with great technological tools for agents to meet with clients, and also more private fully equipped office space for the agents. The office staff is friendly, skilled and helpful, covering every possible step to promote agents' success. The working atmosphere is professional and cooperative; on Tuesdays, all agents sit down for lunch and a sales meeting following the weekly caravan.
MetroPro agents have access to free advertising, signage, e-campaigns and brochures created by the in-house creative staff. MetroPro also offers an advanced lead generation program and individually tailored solutions for each agent to market him or herself, along with interior design and staging services for clients that all but guarantee future business from buyers and sellers.
But what really makes MetroPro an office to watch and a great place to work is its emphasis on training and one-on-one, ongoing support that turns all of MetroPro's agents into top producers.
"All of our agents are working as top producers," Schwan says. "It is my job to help everyone achieve their fullest potential. Someone working at the top of his or her game is the definition of a top producer."
Training at MetroPro, Schwan says, is an endless conversation about a range of topics, from how to get listings and buyers to how to close a deal or market a property. Training is tirelessly supported by both Schwan and Gerbaulet-Vanasse, who will pick up their phones in the middle of the night to answer their agents' real estate questions.
"When I started in real estate, interest rates were 16 percent, and the MLS did not exist, much less the Internet," Schwan says. "The role of the agent has changed, and it is the training you receive that will help you be successful in real estate."
Years as managing broker (Schwan): 30
Years in real estate (collectively): 44
Number of full-time agents: 22
Awards and honors: 2005 Winner of the Inc Award