By Bob Corcoran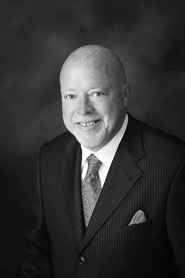 The news is clear: short sales are still here. Reports indicate that an estimated 1.5 million foreclosures will occur in 2011. What's more, when it comes to loss severity, investors usually see a 20 to 30 percent better execution on a short sale versus an REO sale.
That means better opportunities for short sales. It also means better income opportunities for agents and brokers who handle short sales. So if you're not making money in the traditional market (or you're looking to boost what you're making), the short sale business is there for the taking.
The key, as is usually the case in real estate, is marketing. If you can stand out from the crowd and get your message across to sellers in trouble, you can do very well in short sales. I have many clients who are making the bulk of their income in short sales and expect to continue to do so until the economy turns around.
I believe you can, too, if you follow these tips on marketing short sales:
1. Keep your communications simple and avoid jargon at all costs. Many of these sellers, who are struggling to keep their homes, simply don't understand the words "short sale." What they do understand is that they're facing homelessness. So don't use "short sale" in your promotions. Instead, use headlines that describe their situation: "Can't make your mortgage payment?" or "Need help with your mortgage? Help is one phone call away." or "Facing foreclosure? You have options." Think problem, then solution in all your marketing materials. And be sure not to get into too much detail – in other words, make the solution appear as simple as possible.
2. Hold seminars for the public. Get people to sign in with their contact information, and give them a take home sheet that summarizes the benefits of short sales along with your office number, email, website, etc. And be sure to follow up with them after a few days.  Promote seminars by sending out press releases, using community calendar listings and neighborhood newsletters. Your local library may give you space for hosting the seminar for free. And always remember the goal of the seminar: turn attendees into customers.
3. Become known as the short sale specialist via the media. The neat thing about short sales is that they turn you into a bona fide lifesaver. As I mentioned, not many people know about short sales, including the media. When reporters learn short sales are basically CPR for distressed homeowners, they're often willing to report about them in their newspapers and on their radio and TV broadcasts. Call your local reporters who cover real estate or consumer affairs and educate them on how short sales are helping the "little guys" out there. You may end up with some serious free publicity that will put you on the map as the short sale specialist.
Yes, this may not be the area or niche you saw yourself in when you first started real estate, but as I said earlier, it's clearly a needed service and it's an opportunity for you to grow and develop yourself and your business.
If you are considering short sales, I have a free "seller interview" form that shares questions you can ask a seller who's considering a short sale: simply e-mail me at Article@CorcoranCoaching.com and I'll be happy to get it to you.
Let me hear from you. Have you had success in marketing your short sale services? If so, what's working best? What hurdles have you had to overcome? Please send any comments or questions you have to Article@CorcoranCoaching.com or www.facebook.com/CorcoranCoaching.
Bob Corcoran is a nationally recognized speaker and author who is founder and president of Corcoran Consulting Inc. (CorcoranCoaching.com, 800.957.8353), an international consulting and coaching company that specializes in performance coaching and the implementation of sound business systems into the residential or commercial broker or agent's existing practice.