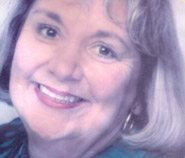 Broker/Owner, Drake Realtors Inc., Clarendon Hills
What was your first job? I began my career in 1976 with Rich Port Realtors. My office has always been in Clarendon Hills.
Who inspires you? When I first started the real estate profession, I had an incredible manager. Her name was June Hoffman. She taught me to always think of the client, that this is a service business and if I do that the rewards would come. She was right!
What is your favorite free-time activity? I am a Village of Clarendon Hills trustee and past president of the Chamber of Commerce. I have always tried to give back to the community that has been so good to me.
What was your most difficult sale? I had a young female buyer that had three sellers back out of three consummated contracts. We persevered and she is now living in a home of her own, the best one of all.
What is the most difficult aspect of your job? As a single parent, planning my real estate around three children was not always easy. By working by appointment only, I had the flexibility to participate in all their school and after-school activities. I learned a lot of organizational skills. It worked out well to the benefit of both my professional and personal life.
What was your worst job and what did you learn from it? There weren't any bad jobs, only bad attitudes. The worst time I had as a Realtor was trying to show homes with a broken foot. I learned, "where there's a while, there his a way."
Where do you go to network and meet new clients? Life is one big networking opportunity.
What has been your greatest accomplishment? Other than three successful children, I would say owning a real estate office and having the honor of serving on the Village governing board.
What was the last good movie you saw or last good book you read? "The Book Thief," by Markus Zusak. It is a compelling, true story of a girl coming of age in Munich during WWII.
What is your favorite restaurant? Mai Jean in Clarendon Hills. It is a superb country French restaurant.
Architecturally speaking, what is your favorite building in Chicago? I love the white magnificent façade of the Wrigley building against the blue, blue sky.
What kind of car do you drive? I drive a sapphire blue 1997 Jaguar. I think it is the prettiest car I have ever seen.
BlackBerry, Palm or paper? I have a Palm but I use lots of paper.
What is your personal motto? Do unto others as you would have them do unto you.
In 10 words or less, what is your advice for someone new to the industry? Kindness, knowledge and tenacity are the keys to success.