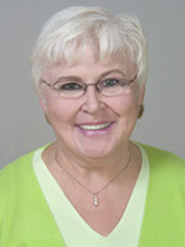 Broker Associate – Realty Executives Prestige
Arlington Heights, Barrington, Wauconda
What was your first job in the realty industry?
I was a salesperson in South Holland, Ill., a village in the southern suburbs of Chicago where we lived in 1976.
Who inspires you?
I associate with positive people as much as possible. I am also a person with a strong faith.
What is your favorite free-time activity?
Reading, reading, reading. I read almost 50 books in 2008.
How did you learn the business?
When I first started my real estate profession I was paired with a person who was a friend and a Realtor. I shared my first three listings and sales 50/50 with her and she accompanied me and helped me through my first six transactions. It was a great learning experience and helped me in many ways.
What was your most difficult sale, and how did you succeed?
It was early in my career and it was in downtown Chicago. There were five attorneys, one IRS person and five hours later we closed.
What is the most difficult aspect of your job?
In the early years it was juggling family and profession. These days it is keeping everyone happy, informed, explaining the current market and being specific, precise and staying sane through it all.
What was your worst job, and what did you learn from it?
I didn't really have a worst job. Each one was a step toward a more successful opportunity.
What has been your greatest accomplishment?
In 2006 I was Illinois State President of Women's Council of Realtors and 2007 Member of the Year.
What was the last good movie you saw or book you read?
"Creation In Death," a mystery by J. D. Robb (Nora Roberts)
What is your favorite restaurant?
Johnny's Kitchen and Tap in Wheeling
Architecturally speaking, what is your favorite building in Chicago?
The Art Institute
What kind of car do you drive?
Ford Expedition
BlackBerry, Palm or paper?
Palm Treo
What is your favorite city after Chicago?
Iron River in Michigan. We have a house there on Lake Hagerman.
In 10 words or less, what is your advice for someone new to the industry?
Hang in there, do your best, grow, learn and earn.