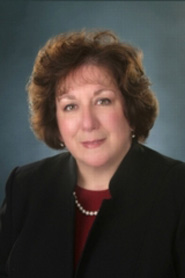 Koenig & Strey, Glenview, North & NW Suburbs
What was your first job in the realty industry? As director of HR for Hilton Hotels in Chicago for 16-plus years, I got a little taste of real estate. My first job as a full-time Realtor was with Baird & Warner in Glenview.
Where did you grow up? I grew up in a large family with three brothers and two sisters in Niles and Park Ridge. As the oldest of the group, I learned to cook at 13 and develop leadership skills at an early age; although, my family might just call me bossy.
What do you do to relax when you're stressed? I enjoy walking in Chicago Botanical Gardens and reading magazines.
If you weren't a Realtor, what would you be? I would be more focused on developing passive streams of income through networking partners.
If you could have lunch with a well-known figure (living or not), who would it be and why? Martha Stewart, for her business success. She made mistakes and challenged herself to constantly grow her business. She has new ideas all the time.
What is your favorite place to "hang out?" On a summer day, in my back yard on the golf course with friends and family
What is the most difficult aspect of your job? With today's financial problems, it is hard to see people lose their homes. We see clients that have lost their jobs, get divorced and families split up. We also see multiple generations of families living together because of the hard times.
Where do you go to network and meet new clients? I attend three to four professional networking events held by local businesses per month. I am an active member of Women's Council of Realtors, North Shore Chapter, and I have a national network for referrals.
What has been your greatest accomplishment? As a parent, to see my daughter and son with confidence as young adults is just wonderful. I have had the pleasure of mentoring a great number of young people.
What was the last good movie you saw or book you read? Julie & Julia – As a young girl, I would watch Julia Child's television show with my mother. We would laugh and have so much fun imitating Julia Child; love stories and light "chick flicks" are for me.
What is your favorite restaurant? Johnny's Kitchen and Tap, Glenview. They have good food and service all the time.
Architecturally speaking, what is your favorite building in Chicago? I attended a wedding at the Fourth Presbyterian Church on Michigan Avenue and fell in love with the structure.
What kind of car do you drive? 2008 Honda Pilot
BlackBerry, iPhone or Paper? BlackBerry
What is your favorite city after Chicago? New York is so very exciting with theatre, shopping, restaurants, fancy hotels and many people from all over the world.
In 10 words or less, what is your advice for someone new to the industry? Structure your position as president of a small business.