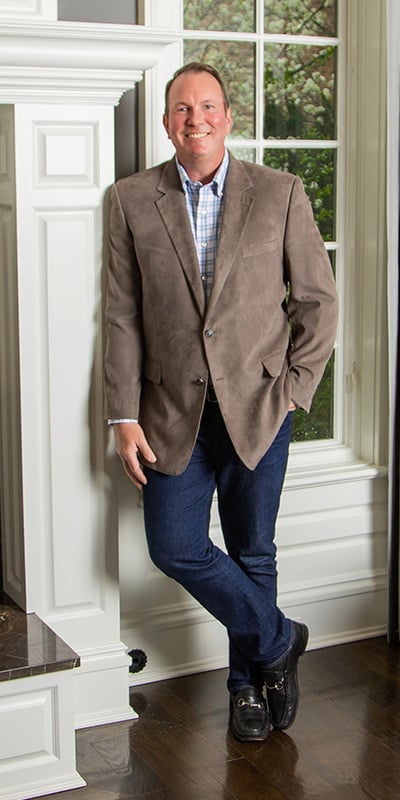 Specializing in residential lending on the North Shore and elsewhere in Chicagoland, Matt Kennedy brings speed and accountability to every client interaction. This Vice President of Mortgage Lending at Guaranteed Rate Affinity strives to create the most comfortable and seamless experience possible. He works with a mix of first-time homebuyers and seasoned homeowners, writing conforming, jumbo, FHA and VA loans with precision and certainty. "The feeling of helping someone achieve homeownership or save money in certain circumstances drove me to the business," he explains.
Before he begins the lending process with a client, Kennedy asks them about their personal and financial goals. He walks them through the process of qualifying for a home loan and then structures a transaction that will meet their needs and accomplish the goals they discussed.
Kennedy says that his biggest professional accomplishment was his ability to thrive and help others despite external challenges. "Even in a challenging market I was able to help close to 100 people get financing for a home," he celebrates. "During the tough times, I focused on staying in front of my referral partners. This led to gained market share and trust with my referral partners and real estate offices."
Kennedy says that availability has been the key to his success in lending. "I answer and return phone calls, take calls at night or on weekends when other loan officers don't," he points out. "I'm responsive. My availability allows me to earn trust and comfort with the client, and they know that I am here to help whenever they need it." Kennedy also combines professional work with a calm approach, setting clients at ease. Most of his clients come from past-client referrals or by word-of-mouth.
A sports fan, Kennedy loves to watch football, baseball and basketball, as well as play golf. Spending time with his wife, Ioanna, and two sons, Johnny and Will, is his favorite part of every day.
Guaranteed Rate, Inc. is a private corporation organized under the laws of the state of Delaware. It has no affiliation with the U.S. Department of Housing and Urban Development, the U.S. Department of Veterans Affairs, the U.S. Department of Agriculture or any other government agency.