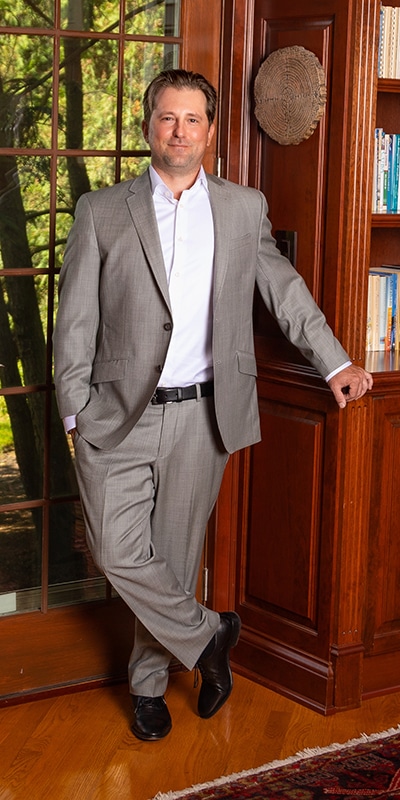 As a broker with @properties Christie's International Real Estate, JP Bitting, a Chicago native, specializes in residential, commercial and investment properties in Chicago, the North Shore and western suburbs. "I grew up in Lincoln Park and took public transit throughout the city and suburbs to get to school and visit friends," he says, adding that post-college, he lived in many different neighborhoods throughout Chicago, giving him a local perspective on what each community offers.
Prior to joining the real estate industry, Bitting worked at Morningstar Inc., selling financial software and research tools. "This experience gave me a great foundation in sales, relationships and public speaking, so it was the perfect steppingstone to my career in real estate," he explains, noting that despite the positive experience at Morningstar, he craved a level of autonomy not achievable in the corporate world. "When I started with @properties, it was a small, up-and-coming company. I enjoyed it so much, I never left. I'm now one of the 'founding agents' and can't imagine working anywhere else."
Boasting a 90 percent referral-based business, Bitting has built his reputation through integrity and tenacity, with the help of his small team. "If it's a first-time buyer, we make sure the choice is the best one for them. If it's a seasoned investor, we ensure the projected financials are properly vetted and forecasted," he says. "When selling a home, I harness my background as a developer, contractor, business owner and broker to position the property to appeal to today's customer. After nearly two decades in the industry, I can anticipate potential issues before they become problems."
Outside of work, Bitting has served on the development boards of the Chicago Association of Realtors and The Pilot Light Foundation. In his free time, Bitting enjoys playing golf and billiards, and spending time with his two German Shepherds.