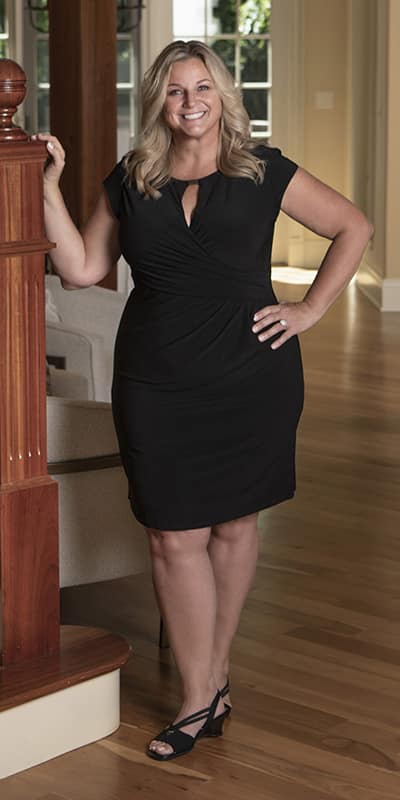 A lifelong resident of Chicago, Jennifer Cashman knows the city well. She is a Realtor with Baird & Warner, but also works as a special education teacher through a local co-op and a traveling girls softball coach. Her husband, a commercial real estate attorney, gave her the confidence to pursue her second career. "He helped me realize that my natural instincts to help others aligned with my knowledge of real estate," she shares. "My experience gives me a strong sense of empathy in attending to the needs of others, as I'm a better listener, better communicator and overall more responsive to client needs and concerns."
Starting her fourth year in real estate, Cashman covers Chicago, the surrounding suburbs, northwest Indiana and Belize. Known for her responsiveness and process-driven approach, she is able to overcome significant challenges to get through closings. Besides the growth of her business, she is proud of her recent work helping a client sell a condo in a building beset with litigation. "I was able to work with my team to understand the litigation and to frame the actual risk to the buyer and their lender in a way that brought them comfort," she explains, crediting her success to her practice of understanding a transaction's broader context and related risks. "You can't underestimate the power of an agent who focuses on the details," she says.
Cashman's team extends beyond her Baird & Warner group and includes clients, lenders and title companies. "I gain a lot of insights from every transaction," she insists. "I believe every experience, whether good or bad, can be converted to a useful example of how to approach situations in the future."
A winner of Chicago Agent magazine's Agents' Choice Rookie of the Year award in 2019, Cashman also won the Baird & Warner Epic Award in 2020. In 2021 she was named as Homesnap's Top Agent and a member of the Baird & Warner President's Club.