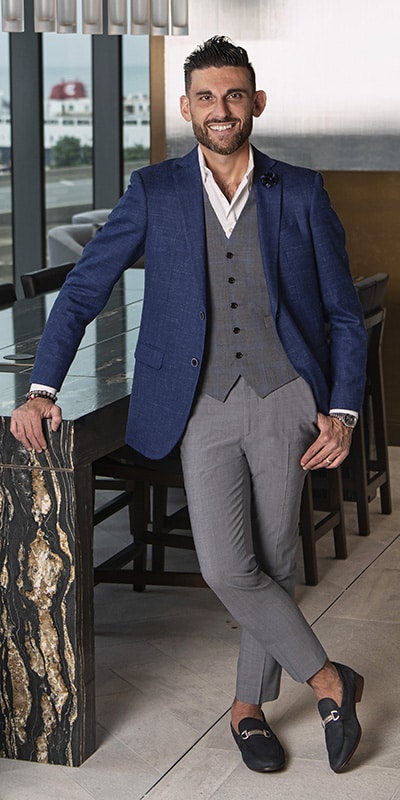 Despite the challenges of the past year, Interdome Realty managing broker Greg Cirone maintained his position as one of Chicago's leading agents — proving once again that his clients can depend on him during unpredictable times and competitive markets. Named a Platinum Top 1 Percent Producer by the Mainstreet Organization of REALTORS® and a 2021 Gold Top Producer by the Chicago Association of REALTORS®, and with over $40 million in volume sold, Cirone closed out last year stronger than ever.
"My clients are more than clients — they become like family," Cirone says. "A lot of my business comes from referrals from my past clients, as well." While concentrating on Chicago's northern and northwestern suburbs, he is fluent in Italian and Spanish and well-versed in real estate markets all over the world, making him uniquely capable of assisting international clients.
"Always up to date on the latest trends in technology and social media, I'm able to connect with both young and old, new and traditional." says this highly mobile, tech-savvy broker. "I'm always on the go, so I'm posting listings from my phone, sharing them, managing my social media and sharing content with my followers." Cirone's significant online presence and social media marketing has helped grow his book of business and name recognition — and quickly gets his clients' listings in front of a large audience. While the world's technology advances, Cirone is still and always will be a people person, enjoying a face-to-face chat at any time.
Nineteen years into his career, Cirone may be an established pro, but he retains the spirit and drive of someone who is just getting started. "I am grateful for this continued success, and I never take it for granted," he reflects. "Staying informed and learning is how you grow, and I'm always looking for the next big thing. I have big plans and goals for 2023!