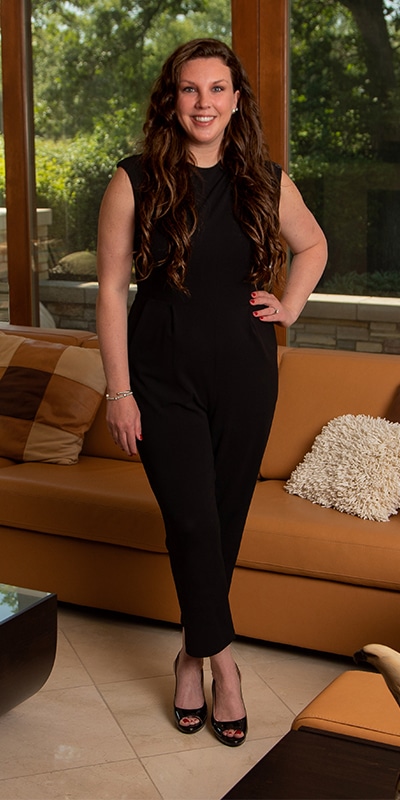 42 Latitude Group, a name reflecting the geographical latitude of the North Shore, was founded by Brandy Simon, who is building a team of North Shore experts who live within the communities they serve. "We are all involved in our neighborhood activities, park district events and charitable organizations," she says. "We believe that the North Shore lifestyle and amenities are as important as the home itself."
A real estate advisor for Engel & Völkers Chicago North Shore, Simon has a systematized-yet-bespoke approach to buying and selling. Since each transaction can present its own set of challenges, she notes that it's important to be flexible. "We commit ourselves to delivering one-on-one, personal guidance," they say. "We pride ourselves on our ability to navigate the ever-changing market, successfully negotiate on behalf of our clients and develop lifelong relationships, as our clients usually become our friends." Serving as their clients' advisors and advocates, the group manages the real estate process from beginning to end and everything in between.
42 Latitude Group is a collaborative team of professionals with varying talents. "We take the time to get to know our clients by understanding their motivation, deciphering their needs versus wants and managing their expectations," Simon says. "In our experience, understanding what could happen is an empowering feeling that lets our clients focus on what's important."
Simon served on the North Shore-Barrington Association of Realtors' 2022 Board of Directors Nominating Committee and is currently a member of its Professional Services Committee. She's also on the Communications Committee as an associate council member for Family Service of Glencoe, whose mission is to promote a stronger community by meeting individual and family needs through services that identify, prevent and resolve social and emotional problems. Simon's community involvement only enhances her ability to be the best ambassador for the North Shore when working with clients.