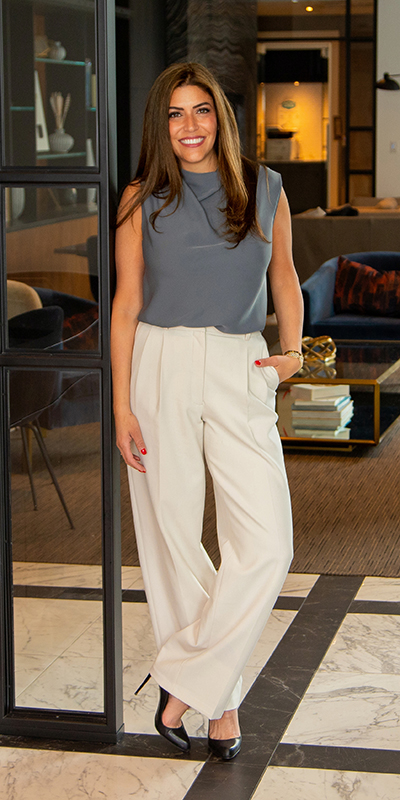 Chicago's own Chloé Ifergan, a broker with Jameson Sotheby's International Realty, is what you might call a homegrown star. Chicagoland is practically a part of her DNA — she was born and raised in the Gold Coast — and her father, Charles Ifergan, owns both the eponymous line of Charles Ifergan salons and the commercial space that houses them. From the start, Ifergan was an ideal fit for a leading role as a Chicago real estate leader.
"I originally thought I wanted to be in commercial," she shares, "but I naturally fell into residential real estate and knew immediately it was the better and right fit for me." Now 10 years and one pandemic into her experience serving buyers and sellers ranging from first-time to luxury clients, and single-family to condominium to investments, Ifergan has learned a thing or two about adapting. This includes her approach to social media and technology.
When listing a property, Ifergan develops a customized marketing plan for each client. She identifies what makes the property unique and markets it to a highly targeted blend of digital and social media campaigns.
Armed with a flexible approach to serving clients no matter what was going on in the world, Ifergan earned a 2021 honor as a Platinum Residential Broker from Sotheby's and a Top Producer award from the Chicago Association of Realtors, while also helping minimize stress on her clients during a tension-filled time.
"My clients know from how I treat them that I have their best interests at heart," she says. "At the same time, I am a strong negotiator for those interests, and I have a strong knowledge of real estate, the market and how to manage a deal from the beginning to the closing table." Active in her community and in her daily life, Ifergan never stops moving.
"You gain experience," she muses, "by living this business day by day."