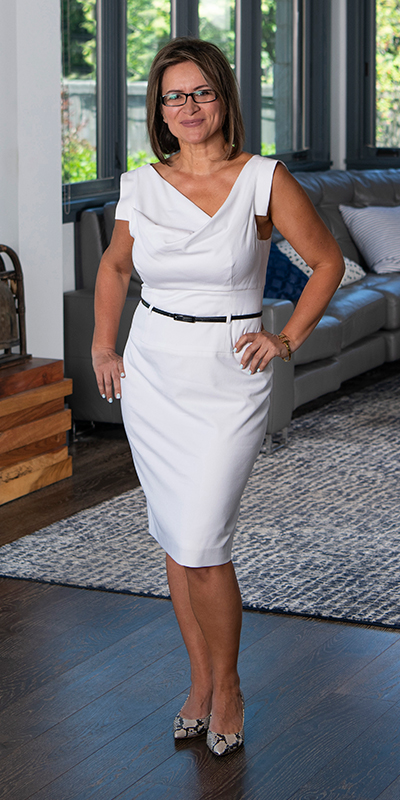 Excellent communicator Cristina Popovici has been a paragon of the Chicago real estate industry for 19 years, having worked with all types of clients — from the self-employed to those on work visas. She has a love of numbers and a passion for working with people, and she's dedicated to helping her clients reach their life goals.
Popovici was introduced to the real estate industry during her own experience as a first-time buyer. "The process made me realize closing on time was not enough for a good overall experience," she recalls. "It is critical you have consistent communication with your clients."
Taking her experience and her passion for helping others, in addition to her degree in economics, Popovici made a career change and entered the world of mortgage lending. Customer-centered by nature, she works hard to be a rock for her clients during turbulent times. "The best part of my job is that every interaction is unique, but all equally important to me," she says. "Every person, couple or family has a dream to own their own home. It's where they dream of seeing their kids grow up or want to retire comfortably. I never take that for granted."
Popovici is a three-time winner of Chase's National Achiever award, which is a testament to her knowledge and 19 years of valuable experience. "Being an advocate for clients and combining my personal 'hands-on' approach with the resources of a large lender provides my clients with the best of both worlds," she shares. With her skills and Chase's resources, Popovici can be a phone call away when needed, while offering her clients access to homebuying grants, Chase purchase guaranteed on-time closing, transparent servicing platforms and the ability to lend in all states.
In the upcoming year, Popovici looks forward to an abundance of catching up with friends, having nice meals and checking out cool venues.