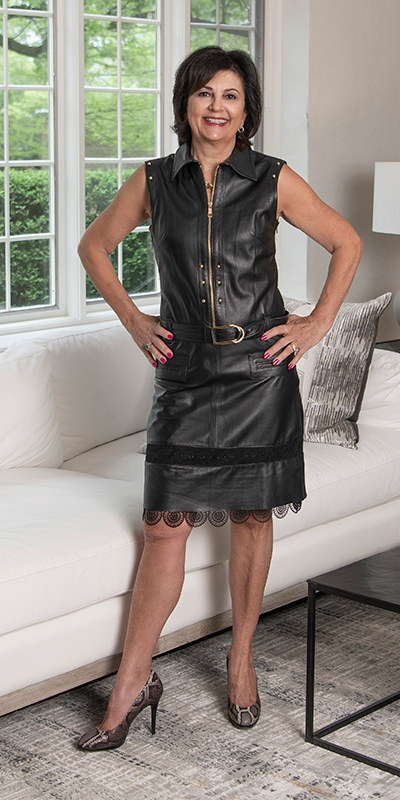 In 2021, Coldwell Banker Realty broker Lori Rowe had her biggest sales year ever. Aside from being recognized as one of Chicago's Most Notable Brokers by Crain's Chicago Business, Rowe was also featured on the cover of Top Agent Magazine and in Forbes. In serving all Barrington markets, Lake Zurich, Kildeer, Hawthorn Woods, the northwest suburbs and elsewhere in Lake County, Rowe finds that her passion for working with people has not diminished in the last 36 years. "I still love finding the perfect home, creating the ideal scenario for sellers and solving problems along the way."
An eclectic career in a variety of industries before becoming a broker was, for Rowe, vital to her current role. "I was an elementary school teacher, aerobics instructor and manager at Allstate," she says. "All of these careers were a terrific launch pad for real estate. You need to adapt to each client just like you do with students. High energy and the ability to motivate are key. You are constantly managing people and time in hopes of yielding the highest and best results." This has also served her well as she expands her team.
As someone who earned the nickname "Independent Lori" for her can-do attitude, Rowe emphasizes the importance of cooperation and calmness in her day-to-day operations. As she says, "Brokers are a means to an end, and people trust us to manage the situation with their best interests in mind. I also truly like people, including other brokers. I regard them as teammates rather than 'the competition.' There is enough business to go around, and we need to work together."
In her free time, Rowe serves on the CB Cares Foundation's Board of Directors, which supports housing charities such as Ronald McDonald House, Special Spaces and Habitat for Humanity. As a board member for Barrington's Parker Players, she commits herself to ensuring that her community can enjoy high-quality theater with local talent. This summer, she will coordinate Fox Valley Tennis Play Day, which raises money for girls in athletics, at Wynstone. When not with her family, she enjoys tennis, fitness and reading.