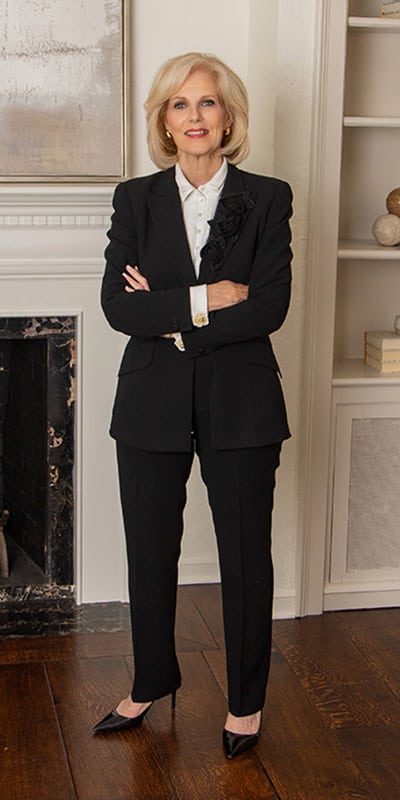 With over 38 years in the real estate business, Christie Baines, senior global advisor at Jameson Sotheby's International Realty, is a titan of industry who gets the job done.
Having lived in the Long Grove and Barrington areas for well over 42 years, Baines is an expert in the markets she serves. Originally entering real estate after a successful career in the restaurant industry, she developed keen people skills that allow her to truly connect and empathize with her clients. "I learned how to take care of people," she says. "Figuring out what their most important goals are and how to relieve their stress are the most surefire ways to find success."
A master negotiator, Baines is always working to squeeze as much as possible out of a deal for her clients. "My clients like my integrity and that I put everything I've got into negotiating on their behalf," she says. "It goes hand in hand with my business style of taking the stress off of my clients." With nearly four decades in the industry backing her up, Baines has seen all kinds of markets come and go — but it hasn't fazed her. "I started in the 80s, when interest rates were nearly 20%," she recalls. "I've gone through the recessions, the foreclosure years, and I definitely know how to guide my clients through these stressful market changes."
Always sporting a great work ethic, Baines often worked seven-day work weeks through the height of the pandemic. "I'm always showing up prepared, and pairing that with my market knowledge, I was able to succeed when just about no one else could." she says.