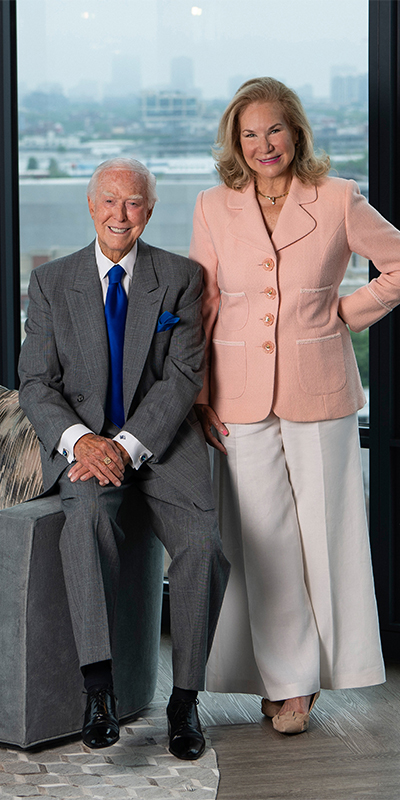 Power couple Carla and Jim Walker serve a wide variety of clients, assisting with buying and selling a diverse range of properties in Chicago's tapestry of neighborhoods.
During their combined 24 years in the industry, they've amassed an impressive array of accolades, including their listings in Chicago Agent magazine in 2020 and Top Agent Magazine last year. Crain's Chicago Business named Carla one of Chicago's Most Influential Residential Real Estate Brokers, and she holds a managing broker's license. Both hold several specialized real estate certifications.
The personalities of this dynamic duo complement each other beautifully. Carla enjoys educating her clients. She's frank, humorous and firm but completely dedicated. Jim, her wingman, is the voice of reason. He attends showings and home inspections, talks to sellers and offers sound advice when needed. The couple's in-depth knowledge of neighborhoods is a great asset to their clients. They're known for their honesty and for going the extra mile.
Listening is instrumental to the Walkers' success. "In real estate, if you do not hear what your clients are saying and understand what is most important to them, they will not be your clients for long," Carla says. "We truly listen. We want to provide them with as streamlined and stress-free an experience as possible." However, it's respect that makes the Walkers stand out. "We respect our peers. We're not in competition with anyone," Carla emphasizes. "We all need each other, and the best thing we can do is work together the best we can and get the job done. That is what our clients want and need."
During her off-hours, Carla is deeply involved in philanthropy. She's currently the first vice president of the Gold Coast Neighbors Association and served as president of the House of the Good Shepherd Women's Board. Although she loves fast walking and spending time with friends, her favorite things to do are traveling and enjoying a great meal. Jim enjoys golf and spending time with his family.