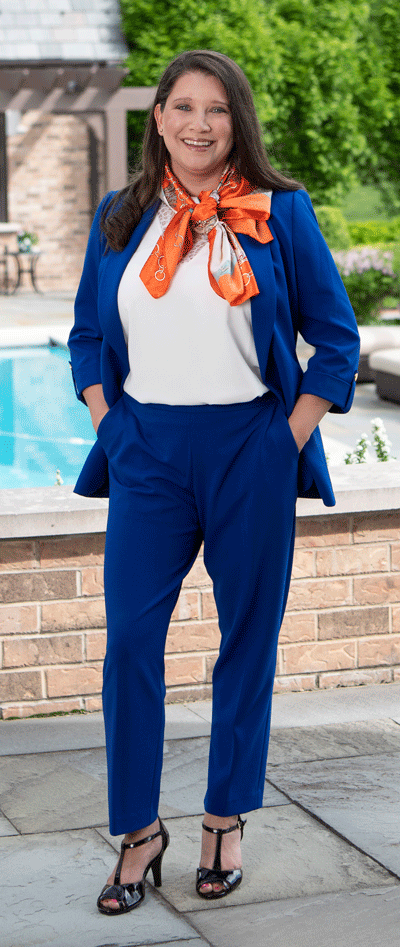 Family ties in business often make for a work ethic and passion that seemingly grow by the generation. This has held true for Danielle Addante, Realtor and a top producer at d'aprile properties. The daughter of a Realtor, Addante has many fond stories and memories that shape the way she supports clients today.
"I grew up going on showings with Dad," she recalls. "Even though I began in the health care industry as a licensed speech therapist, I dove into real estate six years ago. My innate drive in this business is the same as it was when I was in health care. This is about helping people, ethics, the ability to analyze and communicate data." Ultimately, Addante's background is an interesting boost to her award-winning real estate career: We don't often think about the health component of a secure, happy home, but she sees it daily in her work.
"I understand what it's like to be a true advocate and work diligently with a team of lenders and attorneys to help my clients make the choices that are best for them," Addante says. With deep roots in the Chicago area and a restaurateur husband in Arlington Heights, she is as invested in the area as her clients are and knows small business and resources in the region. She leverages those resources to source properties for clients and utilizes technology to help maximize value and impact for sellers, including social media, creative marketing and comprehensive photography and videography (even drone footage!).
"My process-driven approach takes the stress off my clients, and my communication leaves nothing to chance," she insists. "I become a friend to my clients, and we truly become family through this process." A top producer at d'aprile properties, Addante is a force to be reckoned with, but she carries her kind nature, flexibility and trust-building into the future of her career. "It's not about the sale," she declares. "It's about people."