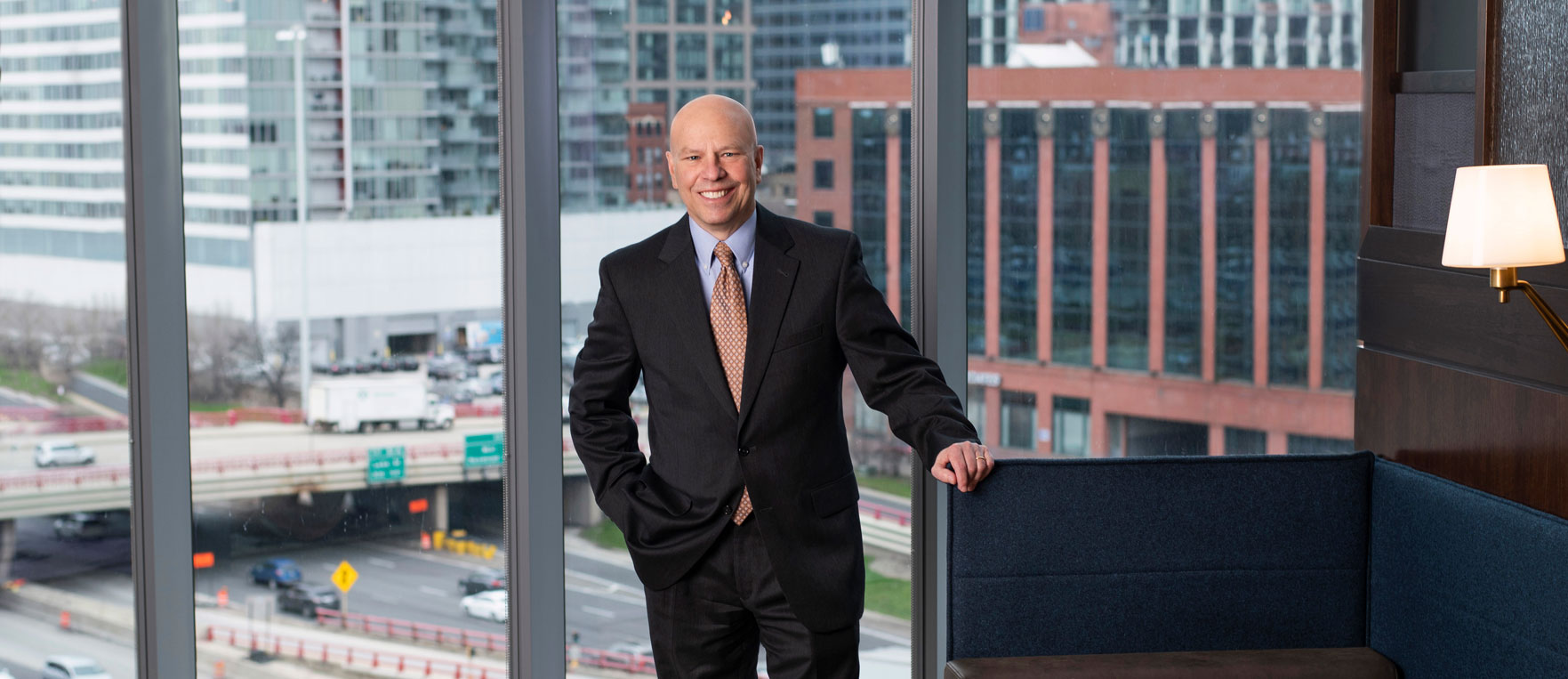 Goal-oriented and disciplined, John Matthews holds himself and his colleagues to the highest of standards, ensuring that everyone working with him at Baird & Warner gives their all. "Accountability and productivity go hand in hand," says Matthews, the senior vice president of residential sales, adding that his greatest responsibility is helping broker managers develop their agents and offices.
For nearly three decades, Matthews has climbed the ranks of the real estate industry, starting his career 27 years ago after working as a regional sales manager for a large consumer electronics retail firm. "I always felt real estate was a career without a ceiling," he says regarding his motivation to transition to a new field. "I was right."
Every year, Matthews sets out to exceed his previous year's totals by at least 10 percent. In 2018, he and his team had great results, beating the market by maintaining a collaborative approach and an encouraging atmosphere. "I include my goals in presentations and social media in an effort to help others motivate themselves toward their goals, too," Matthews explains, noting that he even keeps a scorecard to appraise his follow-through.
Appreciated for his honesty, humility, and genuine care for his managers and agents, Matthews has won multiple awards throughout his career and been selected as a speaker for industry events. In 2018, he was elected the chairman of the board at Midwest Real Estate Data. "I love real estate, and I love the entrepreneurs associated with our Realtor organizations and MRED," he says.
Committed to his greater community, Matthews volunteers at the local food pantries and auctions off a piece of his art every year to benefit an organization in his hometown.