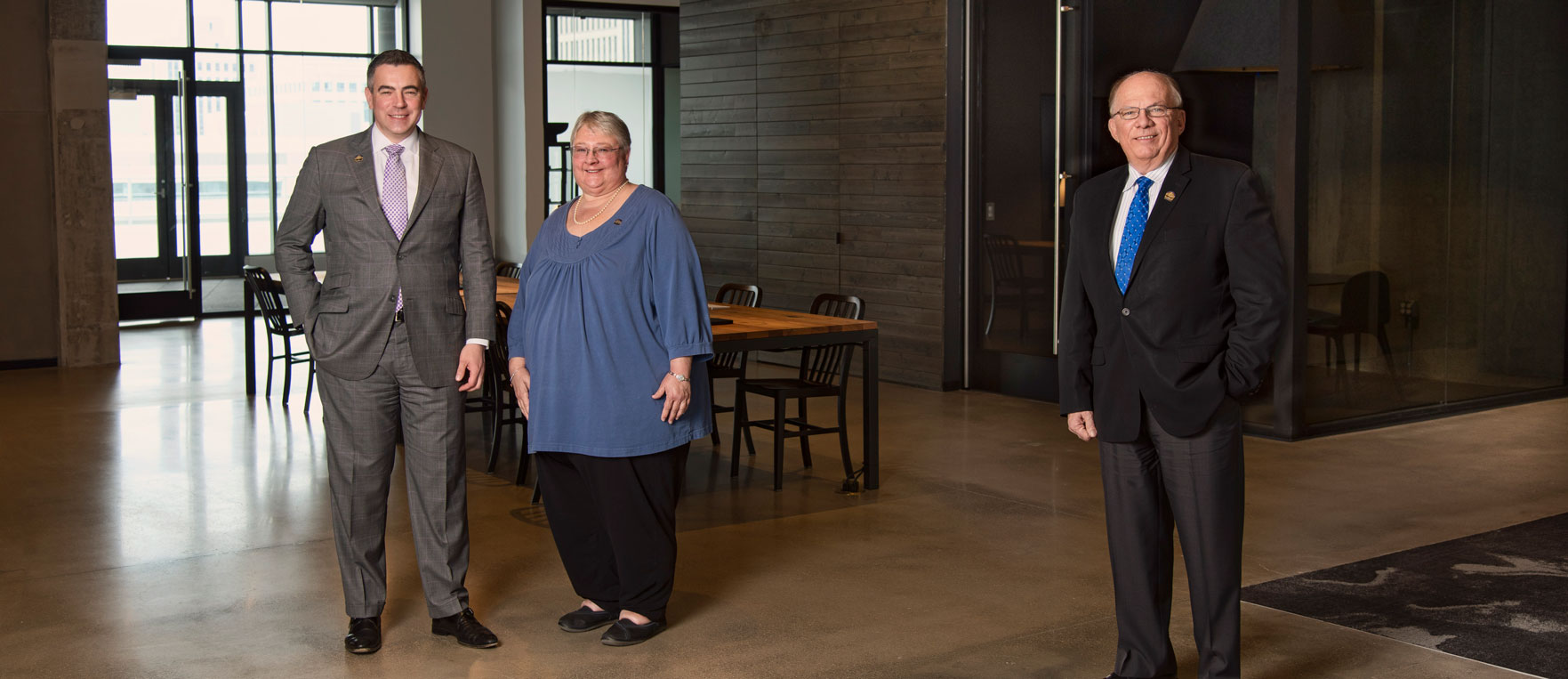 Matt Difanis, 2019 Immediate Past President
Sue Miller, 2019 Treasurer
Edwin R. Neaves, 2019 President-elect
Matt Difanis, immediate past president of Illinois REALTORS®, is the first — and so far, only — recipient of the Industry Partners TITAN Award from the Chicago Association of REALTORS® for his work advancing fair housing and inclusion. He is a broker and owner of RE/MAX Realty Associates in Champaign, Mahomet and Monticello. Difanis obtained his license while finishing undergraduate work at the University of Illinois, Urbana-Champaign. He then worked full-time selling real estate while finishing his degree at the university's College of Law. Difanis holds a Certified International Property Specialist designation, which complements his business in a highly diverse and global market, driven locally by a world-class university.
With grandparents who were real estate developers in the 1950s and a large extended family urging her to become their Realtor, Sue Miller's passion for the industry was ignited at home.
"What started out as a 'family' thing has grown to thousands of clients," she says. "I've even had third-generation buyers."
Miller, treasurer of Illinois REALTORS®, had a wide variety of jobs — teacher, veterinary technician, jewelry designer and business owner — before becoming managing broker at Coldwell Banker The Real Estate Group. She serves clients in McHenry and Lake counties in Illinois, and Walworth and Kenosha counties in Wisconsin. Miller enjoys assisting first-timers, investors and lifestyle property owners and treats everyone like family. "I listen, I learn, I educate and I care," she says.
While he owned and managed restaurants in Bloomington-Normal, Illinois REALTORS® President-elect Edwin R. Neaves regularly interacted with real estate professionals and enjoyed their stories so much he decided to enter the field. Neaves, who also owned and operated two commercial radio stations, is now the managing broker at Berkshire Hathaway HomeServices Snyder Real Estate, serving clients in Bloomington-Normal and Champaign-Urbana. Having been in real estate for 37 years, he manages more than 90 agents. "I am a research nut, always gathering information to help my clients, my agents and my industry," he says. "Knowledge is power."