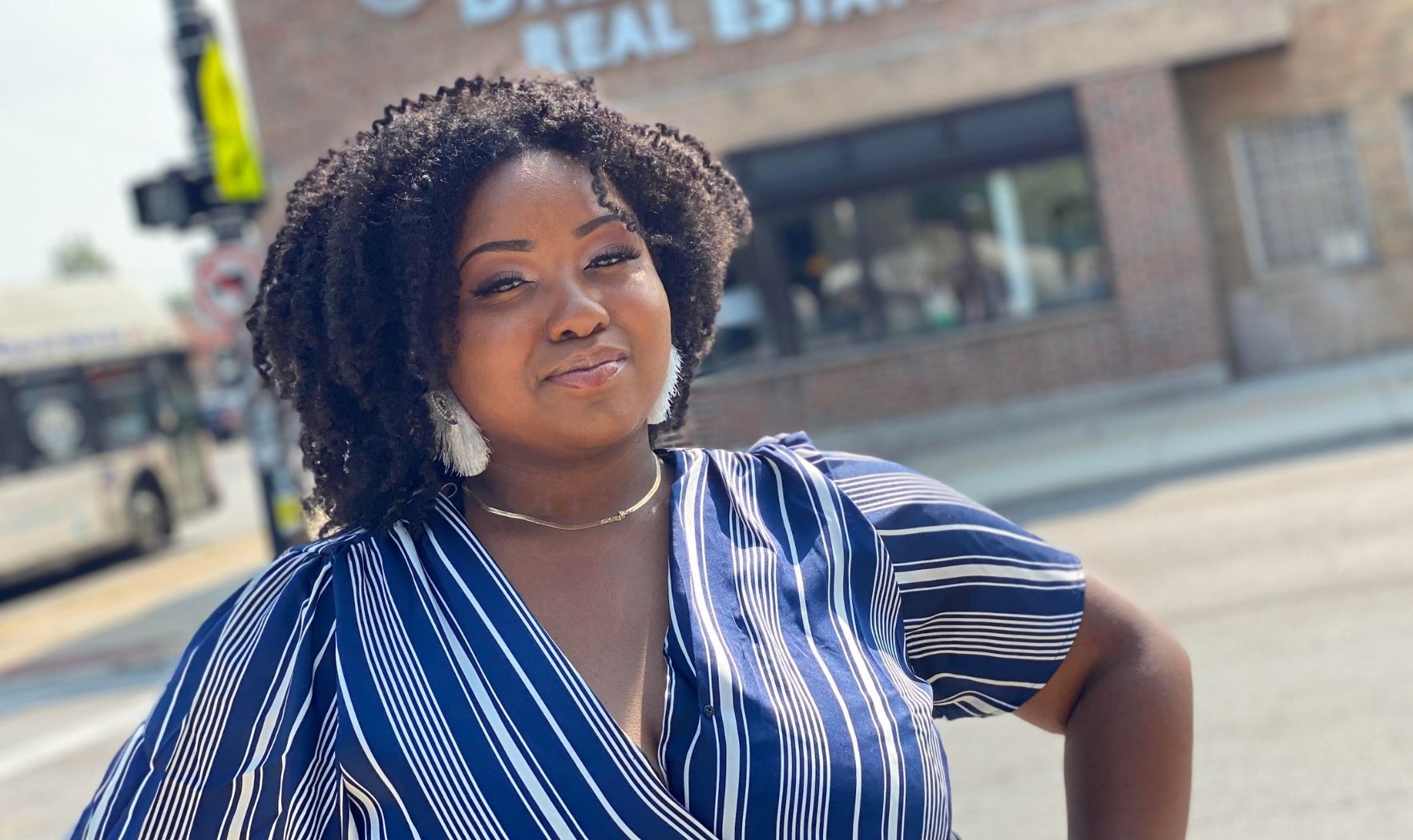 What was your most interesting job before going into real estate?
Interesting? Hmm, I use to do supply chain and finance for The Boeing Company on the 737 Max. That's as interesting as it gets!
Where did you grow up?
Englewood, born and raised!
Growing up, what did you want to be?
I wanted to be a CPS elementary school teacher. That dream has long sailed, lol!
What do you do to relax when you're stressed?
To relax, I hang out with my nieces and nephews! I don't have any children yet so yes nothing is better than being a kid for a day!
If you could meet any well-known figure (living or not), who would it be and why?
I would absolutely love to have met Maya Angelou! She was graceful with her words and an activist in her own right!
What is Chicago's best-kept secret?
Chicago's best kept secret has to be anything with food. Since I love my real estate family, I'll tell you, take a day to walk around the Swap-O-rama on Ashland then go across the street for the BEST tacos you've ever had!
What do you love most about the industry?
I love how I get to impact my community and transform it, whereas a few years ago the areas were completely different. I have clients who would have never thought them or their children could ever be homeowners. To change that thought, is beautiful!
How do you distinguish yourself from the crowd of agents?
I specialize in fix-and-flip/distressed properties so I am able to offer a lot of creative solutions to my clients, as well as leasing! I help my clients' business endeavors from many different avenues.
What is the most difficult aspect of your job?
The most difficult aspect is that I can't help everyone. Most agents get into real estate for their love of people and society. So understanding my niche and how I can realistically bring value to a client is most important, but always a tough thing to do.
What's your best advice for generating new leads?
I target the profession of my last successful client and closing. Majority of my clients are postal workers. If one can purchase, likely their favorite two coworkers can as well!
What has been your greatest accomplishment?
My greatest accomplishment has been actively property managing 10+ client rehabs across the South Side of Chicago. I feel like a young Joanna Gaines 🙂
What are you binge-watching/reading/listening to lately?
I am currently binging all of the Marvel movies right now. I guarantee it's an awesome icebreaker with your clients to ask if watching in chronological order or release order is better!
What's your favorite meal in Chicago?
Jerk chicken hands down! If it's not Jerk Villa on 79th and Halsted, I don't want it.
Architecturally speaking, what is your favorite building in Chicago?
I love so much of the architecture in Chicago from the greystones to the bungalows but currently the Dream Spots building is my favorite. It's a small triangular two story building on the corner with a beautiful Black-inspired mural!
What's the weirdest thing that's ever happened to you on the job?
I was scouting out a potential flip property for my client and I guess the property had been vacant for so long that the neighbors came out and offered to throw us a party if we could buy the property and rehab it quick!
What's one thing people are surprised to learn about you?
I am very nomadic! I have lived in a new state each year since I was 17 years old. I have also lived in both Washington state on the West Coast and Washington, D.C. on the East Coast.
What is your favorite vacation spot and why?
My favorite vacation spot would have to be Seattle, Wash. Everyone likes a beach but I'm a hiker! Seattle has the prettiest mountains and views ever!
In 10 words or less, what is your advice for someone new to the industry?
Find a company not based on a name but how much you can learn!
What's your favorite real estate iPhone/Android app?
Forewarn is my favorite app! Not many agents know about it but it's a great tool to keep us safe.
Who are your favorite people to follow on social media?
My favorite people to follow on social media has to be TT Marki (Marki Lemons) who always has a gem to share and also for a nice giggle I love to follow The Broke Agent on Instagram.