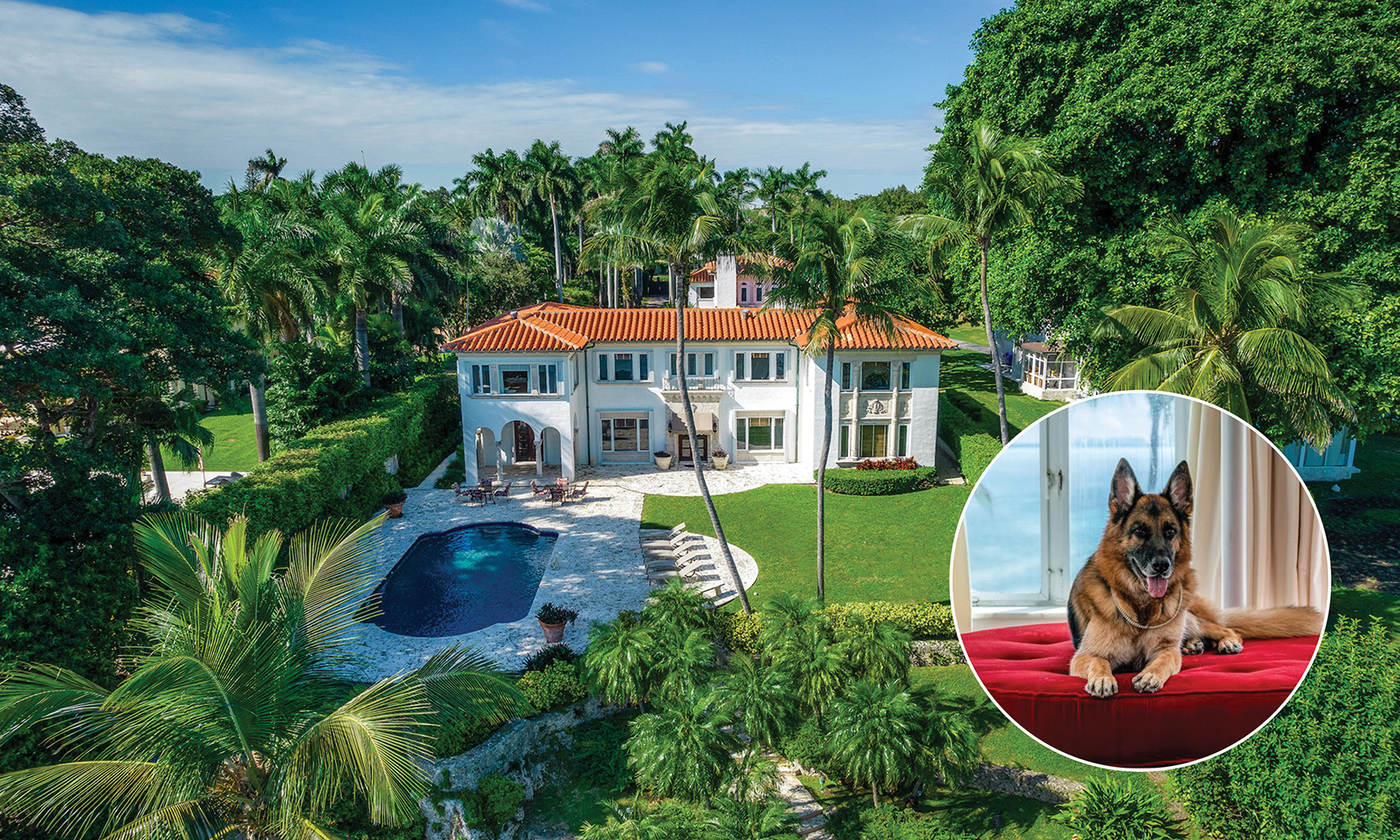 The world's wealthiest dog is about to get a little richer. Worth nearly half a billion dollars, the German shepherd named Gunther VI recently listed the former Miami estate of Madonna for $31.75 million, according to a press release.
The private estate sits on 51,000 square feet with 100 feet of water frontage. The residence is one of only six waterfront homes in its enclave.
To secure the listing, real estate agents Ruthie and Ethan Assouline with The Assouline Team at Compass underwent a rigorous "sniff test." Fortunately, they received a "bark of approval" from Gunther VI before entrusting them with the sale of the property.
The property is located at 3029 Brickell Ave.
Gunther VI inherited his vast fortune from his grandfather, who purchased the Miami estate from Madonna over 20 years ago. The canine comes from a lineage that dates back 40 years and six generations. Gunther III inherited a multimillion-dollar trust when his owner, the late German countess Karlotta Liebenstein, died in 1992, the release said.
Since then, the humans who manage the "doggy estate" have amassed a fortune worth nearly $500 million. They have invested Gunther's money in mansions and villas across the globe, from Miami to Tuscany (his primary residence) and Florence to Milan.
The money is also invested in various other sectors, including publishing, sports teams, nightclubs and scientific research to uncover the secret to living a life of happiness, the release noted.
Gunther VI travels by private jet, eats steak and caviar for dinner, owns multiple yachts and collector cars and even purchased a rare $1.1 million white truffle at an auction.
In recent years, Gunther Rescue was founded as a benefit society to help animals in need.