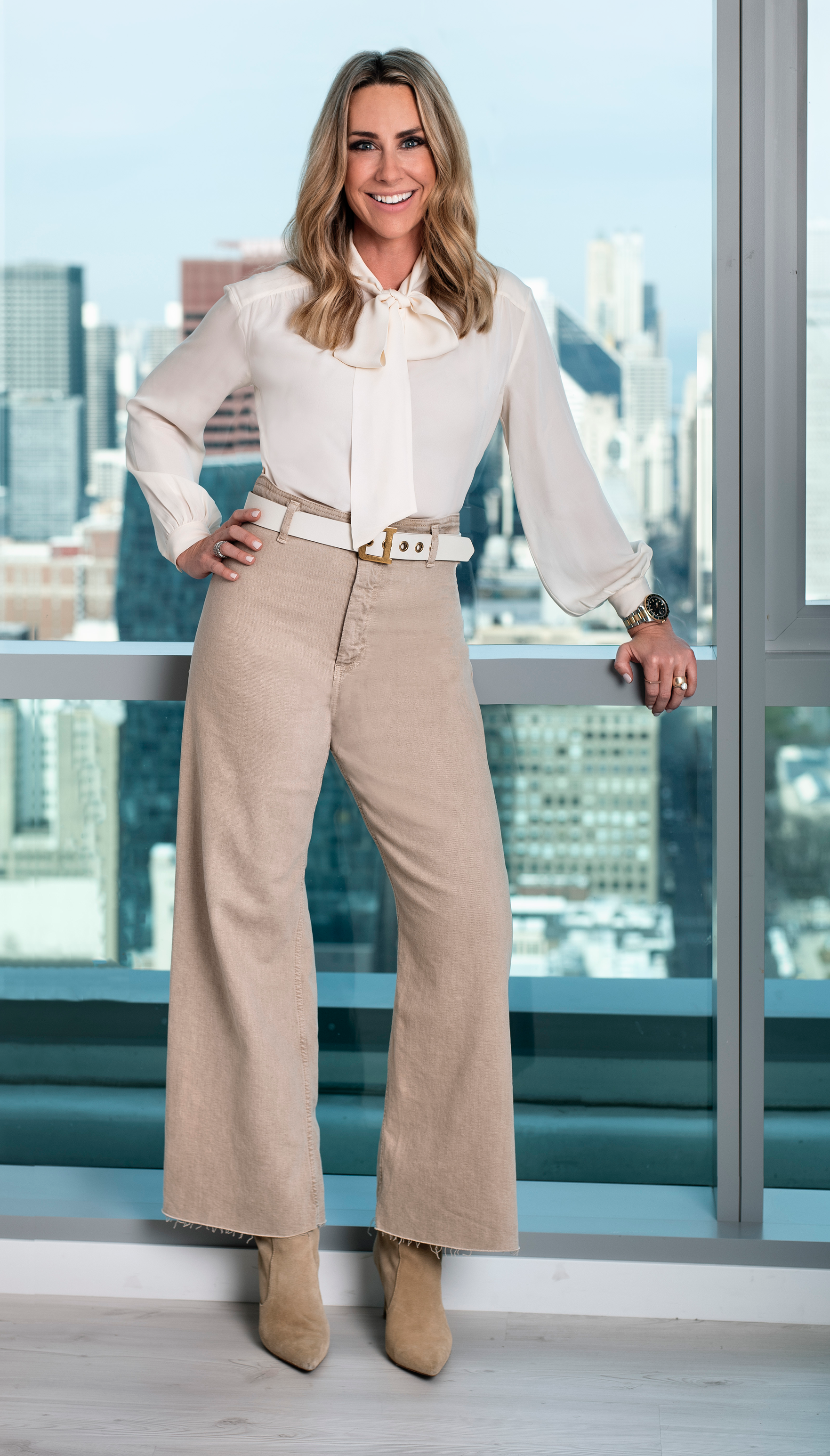 Number of years in real estate: 5
Describe your look: Comfortable sporty chic. As a working mom, my outfits need to go from showings to soccer fields and back again.
What do you consider a "fashion don't"? Wearing anything you are not comfortable in. Confident people can pull off some wild fashion. When you feel great in an outfit, your personality reflects that.
What style has come back into fashion that you think shouldn't have? I am still having trouble wrapping my head around chunky sandals (especially with socks). I have yet to see anyone wear that look well.
What item of clothing gets you the most compliments? Monochromatic outfits. When I stick with the same color head to toe, I seem to get the most compliments. Even with basic individual pieces, you get a bold overall look.
What is a fashion crime you have committed in the past? There have been many! My mom would say the frosted white lipstick I wore in high school. More recently, I have discovered that flats and dresses are not a good look for me. Our team has many beautiful, tall girls. When I have made the mistake of wearing flats with a dress, I have always regretted it!
Where are your favorite clothing stores or brands? My fashion sense is similar to my views on interior design. I find myself regularly balancing a steal vs. a splurge and edgy vs. traditional. I love to support the local boutiques in the communities I serve. You will often see me at Lepa Boutique, Kelsey Resale and Vintage Charm. I couldn't survive without Target and Zara but when I'm looking to really treat myself, I go for Celine, Gucci or Chloe.
What fashion accessory do you feel naked without? Diamond stud earrings and a great handbag.
What's the most expensive or meaningful accessory or piece of clothing you've ever acquired? Do you still have it? After one of my first big deals, I purchased a Celine tote that I had been eyeing for years. I still have it and love it just as much as I did the first day I got it.
What item in your closet do you wear the most? I have a vintage Gucci crossbody that gets a lot of wear. It's the perfect size for showings, travels well from season to season and keeps my hands free.
Shirt: Joie, Pants and Boots: Zara, Belt: Dior