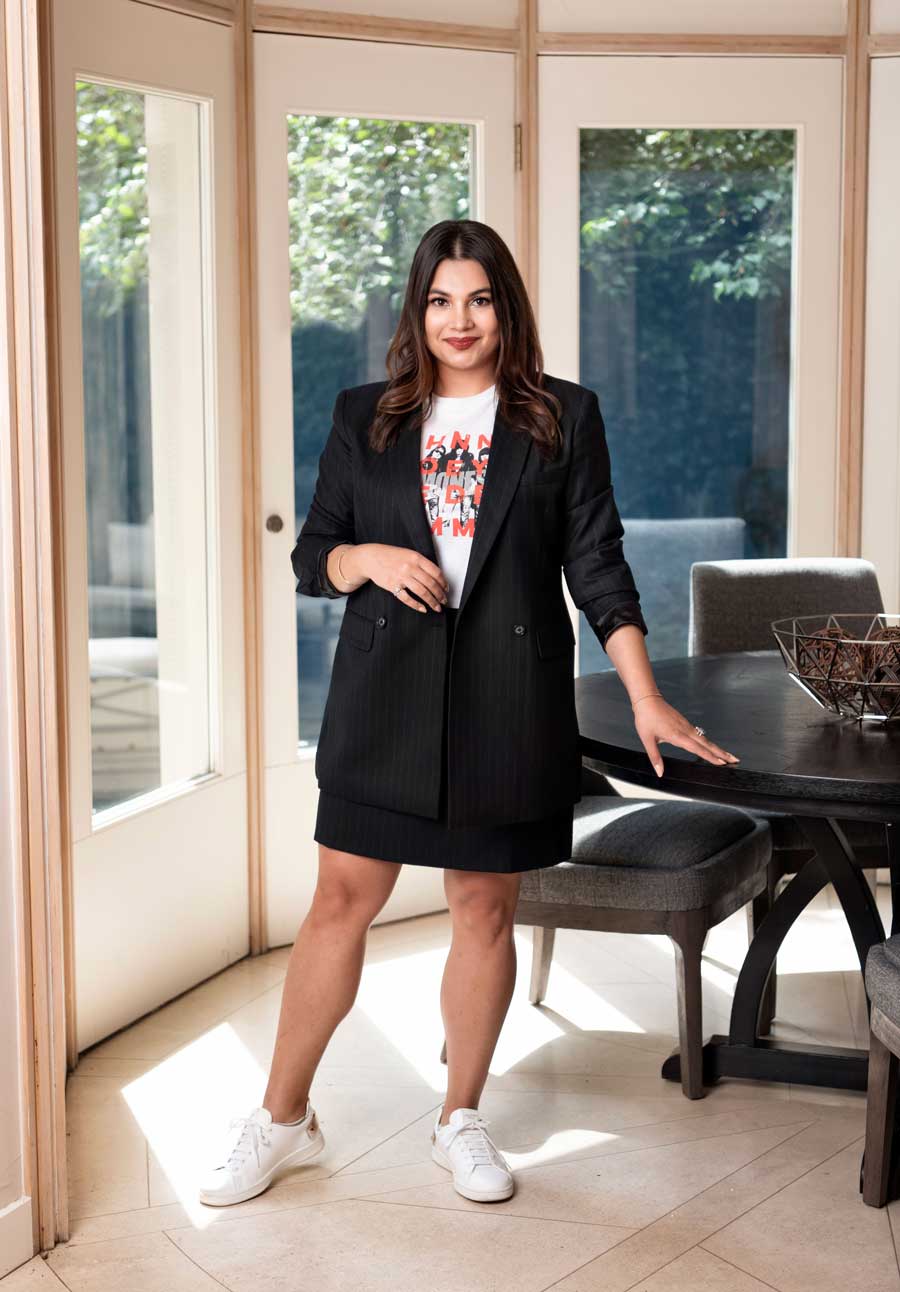 Number of years in real estate: Seven — it's the only career I've had, which I'm incredibly grateful for.
Describe your look: Edgy minimalist. My closet is pretty monotonous, filled with mostly black and white outfits, graphic tees, and blazers. I typically stick with the basics and elevate an outfit with accessories or shoes. I like to keep things easy while also showing a bit of my personality.
What do you consider a "fashion don't"? Wrinkled clothes. Everyone should own a steamer.
What style has come back into fashion that you think shouldn't have? I have to admit, I'm thriving in this resurgence of '90s fashion, but I could live without plastic shoes.
What item of clothing gets you the most compliments? I have a pretty strong shoe game.
Where are your favorite clothing stores or brands? I don't really have favorites in life. I'm just as likely to wear a no-name thrift store find as I am a designer label. If I like it, I like it — doesn't matter where it's from. But, if we're talking about socks, Costco is where it's at.
What fashion accessory do you feel naked without? Lipstick. Up until recently, I've worn lipstick almost every single day for the past 10 years.
What decade or time period had the best fashion? The '90s. The self-expression, the grunge, the femininity, the suits — you could be anyone you wanted to be.
What's the most expensive or meaningful accessory or piece of clothing you've ever acquired? Do you still have it? For my 21st birthday, my parents gifted me a vintage Rolex watch that's actually getting a tune-up right now. You should get your watches serviced every three to five years.
What item in your closet do you wear the most? Right now, I'm going back and forth between a pair of white Nike Air Force 1s and a pair of white high-top Vans. I love a white sneaker in the summer.
Does your style reflect your personal brand? If so, how? My brand is built around the idea of who do you want to be and what kind of life do you want to live? For me, I give myself the opportunity to dress as whoever I need to show up as for the day — whether that's as a power suit-wearing top broker or as your friend you're shopping for your first home with, I'm ready for it.
Suit: Billie the Label; shirt: Ramones; shoes: Valentino; jewelry: vintage