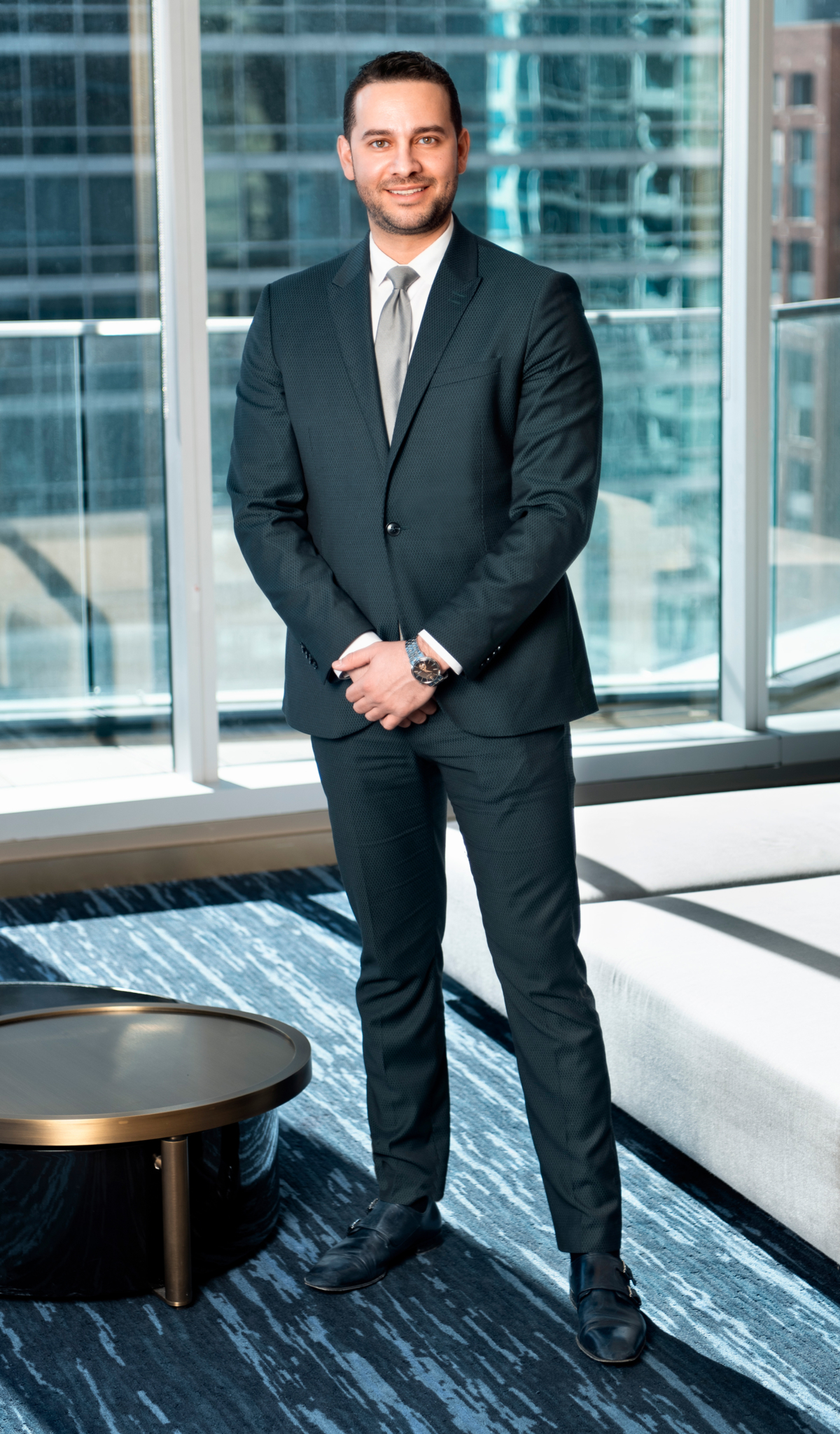 Describe your look: Timeless, refined, tasteful
What do you consider a "fashion don't"? Khaki cargo shorts, or really anything khaki-related
What style has come back into fashion that you think shouldn't have? Designer "dad" shoes: No use spending that kind of money when you can raid your dad's closet.
What item of clothing gets you the most compliments? My watch, shoes and ties — all about the accessories!
What is a fashion crime you have committed in the past? Khaki cargo shorts!
What are your favorite clothing stores or brands? Tom Ford, Salvatore Ferragamo, Nordstrom
Who is your style icon? My grandfather — he was always dressed to the nines. He wouldn't leave the house without a suit on.
What decade or time period had the best fashion in your opinion? The roaring '20s Great Gatsby era
What's the most meaningful accessory or piece of clothing you've ever acquired? Pocket square from my grandfather
What item in your closet do you wear the most? Belt, watch or both
Does your style reflect your personal brand? If so, how? Absolutely. I like a style with an attitude. The way you carry yourself reflects your business. Clean, polished, detail oriented. That's how business gets done.
Suit: custom-made by Giorgenti NYC; shirt and tie: Eton from Nordstrom; shoes: Christian Louboutin; belt: Salvatore Ferragamo