Most real estate professionals have trouble sitting still for long, which is why the "remain at home" rules in Gov. J.B. Pritzker's executive order have some feeling a little stir-crazy. But other brokers are trying to see the bright side of a slower market.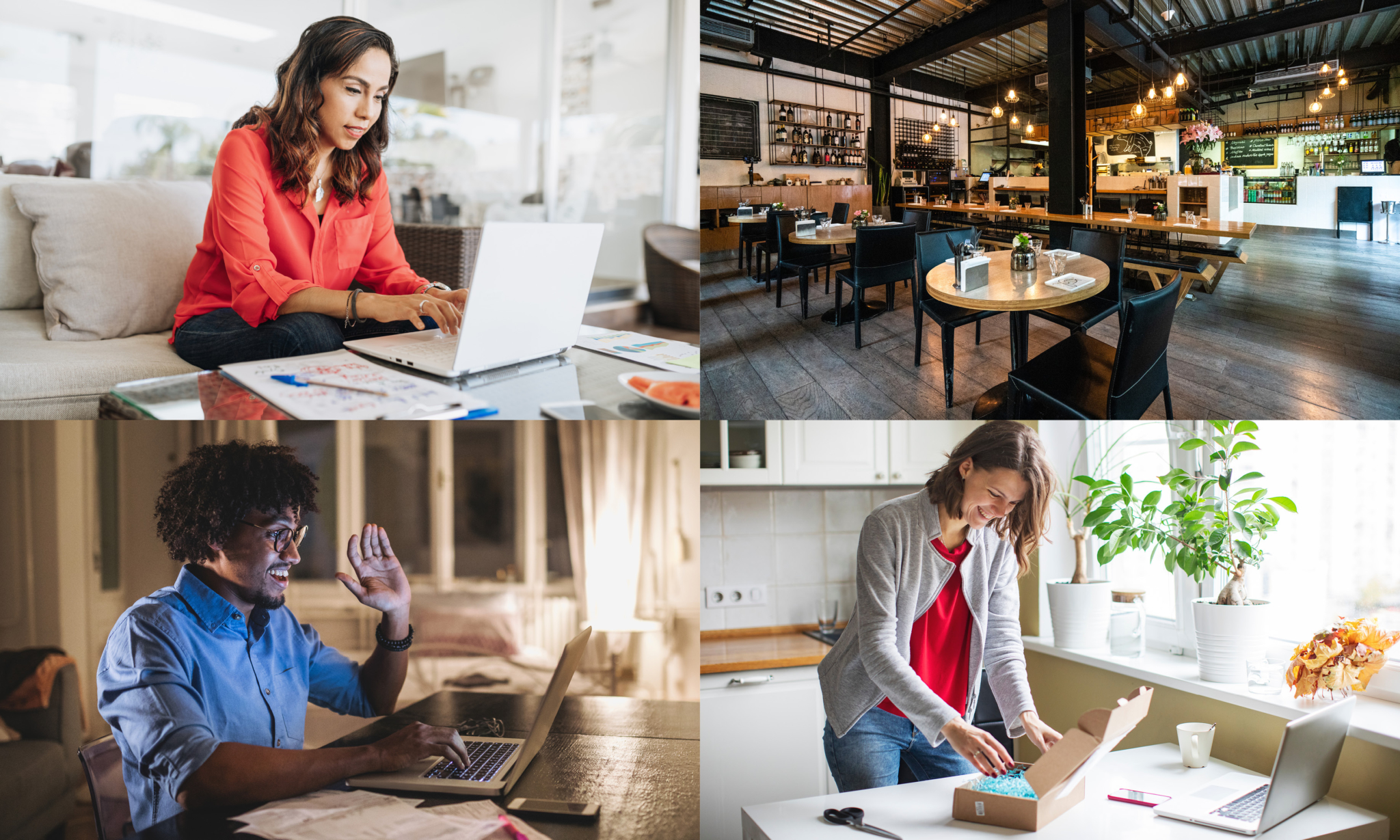 "There have been so many times when I've wished for more hours in the day to accomplish the business goals I've had brewing in my mind," Alison Lerner, a broker with @properties in Bannockburn, told Chicago Agent magazine. "So, carpe diem!"
If you're ready to seize the days, here are a few ideas of how to use any extra time you may have to boost your business in the long haul.
1. Round out your online presence
Is there a social media platform you've been meaning to set up for your business? Now's the time to investigate. After all, these platforms won't cost you anything to set up, but it does take time to learn a new system and create the perfect profile.
Even if you're not looking to expand your social presence, now might be a good time to update your profiles. Are your bios up to date and typo-free? Is your most recent (and highest resolution) photo or logo on display across all platforms?
Lerner is thinking even bigger. She's using this time to create a whole new digital home. "I am currently developing my own real estate website at AliLerner.com where I can provide clients and prospects with MLS search tools and useful info pertaining to buying or selling homes in the markets I specialize in," she said.
2. Bring local experts together for your community
One might think that moving brokerages in the middle of a pandemic would be enough to keep Alice Chin and her team busy, but they're also expanding what they do in new ways. Like many agents, Chin and her Compass Chicago team have pivoted to online marketing techniques for listings, such as 3D tours using Matterport technology, virtual interactive e-brochures, location-based mobile listing ads, video mail to potential buyers and more.
One activity that sets the team apart, however, is that they're finding ways to meet with local leaders and invite clients and the larger community into those discussions. "We are hosting a local Naperville town hall meeting via Zoom, chatting with our mayor, some local real estate experts and the regional president of Compass," Chin explained. It's currently planned as a one-time event scheduled for 1 p.m. this Saturday, but Chin said there may be an opportunity to do more, if the demand is there. "Who knows! We may revisit if there is enough interest during the coming weeks."
3. Get physical, while maintaining distance
There's no substitution for a connection you can hold in your hands. Susan Maman, a broker with @properties in Winnetka, routinely mails out about one piece of direct marketing a month, but she's never gotten as immediate and intense a response from a piece of mail as she did from the last one she sent. It was a "thinking of you" mailer — stuffed into an envelope, hand-addressed by Maman herself — along with a lottery ticket and the message, "We could all use a big win right now!"
Of the 150 clients who received the note, many are now calling Maman to follow up and talk. "It's a great way to reconnect," she said. Though the work of creating the mailer, addressing envelopes and following up via phone has been exhausting at times, she added that it's helpful to stay busy during tough times: "I feel productive instead of anxious."
Part of the outsized reaction may be because many potential homebuyers and sellers are stuck inside with few new physical stimuli. "No one's getting very much mail; they're just being bombarded with social media," Maman said, adding that it's been one of the best ways for her to connect with people she's thankful for since she was a kid. "My mom always made us write thank you notes."
4. Help your clients support small businesses
Maman is already working on her next mailer, and she's thinking of sending out gift certificates to her favorite local ice cream shop, which is still open for take-out and delivery. "I'm a huge ice cream person," she said. But also, she noted that there's nothing better than a sweet treat when everyone is feeling low.
Indeed, the owners of restaurants and bars are really hurting these days, and there's only so much take-out one broker can eat themselves. That's why this moment might be the perfect time to reach out to your favorite local businesses and find out what kind of gift options they're offering right now. Even if they didn't have such selections before, they may have recently invested in gift cards as a way to stay afloat during the pandemic.
On the client side, gift cards are a welcome reminder that you're there for people in their time of need. If anyone in your sphere is experiencing financial difficulties, paying for a meal could go a long way to easing their stress.
Consider buying in bulk if you can — it's vital to make sure that the small businesses that make your community a vibrant place to live, work and play make it through these tough times. Also, gift cards make great closing gifts and raffle items for client appreciation events later down the road.
5. Revamp your go-to templates
Having pre-made communications at the ready makes a variety of tasks easier to accomplish under tight deadlines. If you find yourself sending the same basic email message over and over, save a document or email draft that contains the fundamentals of that communication in your files or email system. Just make sure you highlight the parts that need to be personalized so that, when you're ready to use the template, you don't miss anything.
The same goes for presentations. Lerner noticed that one of the tools she often uses with sellers needed to be updated to better reflect her feeling about the best way to convey information. "I've always believed in a 'show, don't tell' business philosophy," she said. "I am working on a more impressive print and digital listing presentation to incorporate real before-and-after staging photos, personal agent stats and measurable results from past digital marketing campaigns to help sellers understand my services and value."