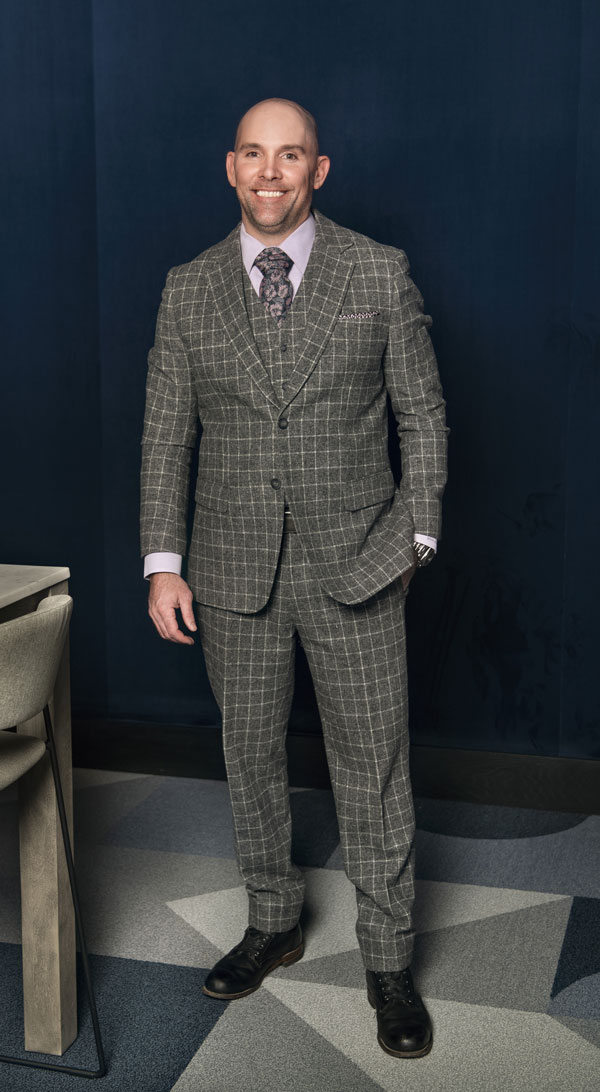 Number of years in real estate: 14
Describe your look: I've got a face for radio, but my wife says I'm dapper.
What do you consider a "fashion don't"? Wearing sunglasses inside
What is your favorite piece of clothing and why? The Hermès Paris tie Erin Mandel gifted me as she acknowledged the Bears are better than the Packers
What do you consider a must-have accessory? An Irish tweed Hanna Hat — I'm follicly challenged.
What is a fashion crime you have committed in the past? I wore my Jordan III's when it was drizzling.
Where is your favorite place to shop? Adrian Park Custom Suits in Wicker Park
What, besides your wardrobe, completes your look? Blue-blocker sunglasses: They make everything brighter and happier.
What is in your bag/briefcase? Gift cards — giving random gifts goes a long way.
My closet is full of… retro Jordans.
Shirt, pants and shoes: Adrian Park Custom Suits