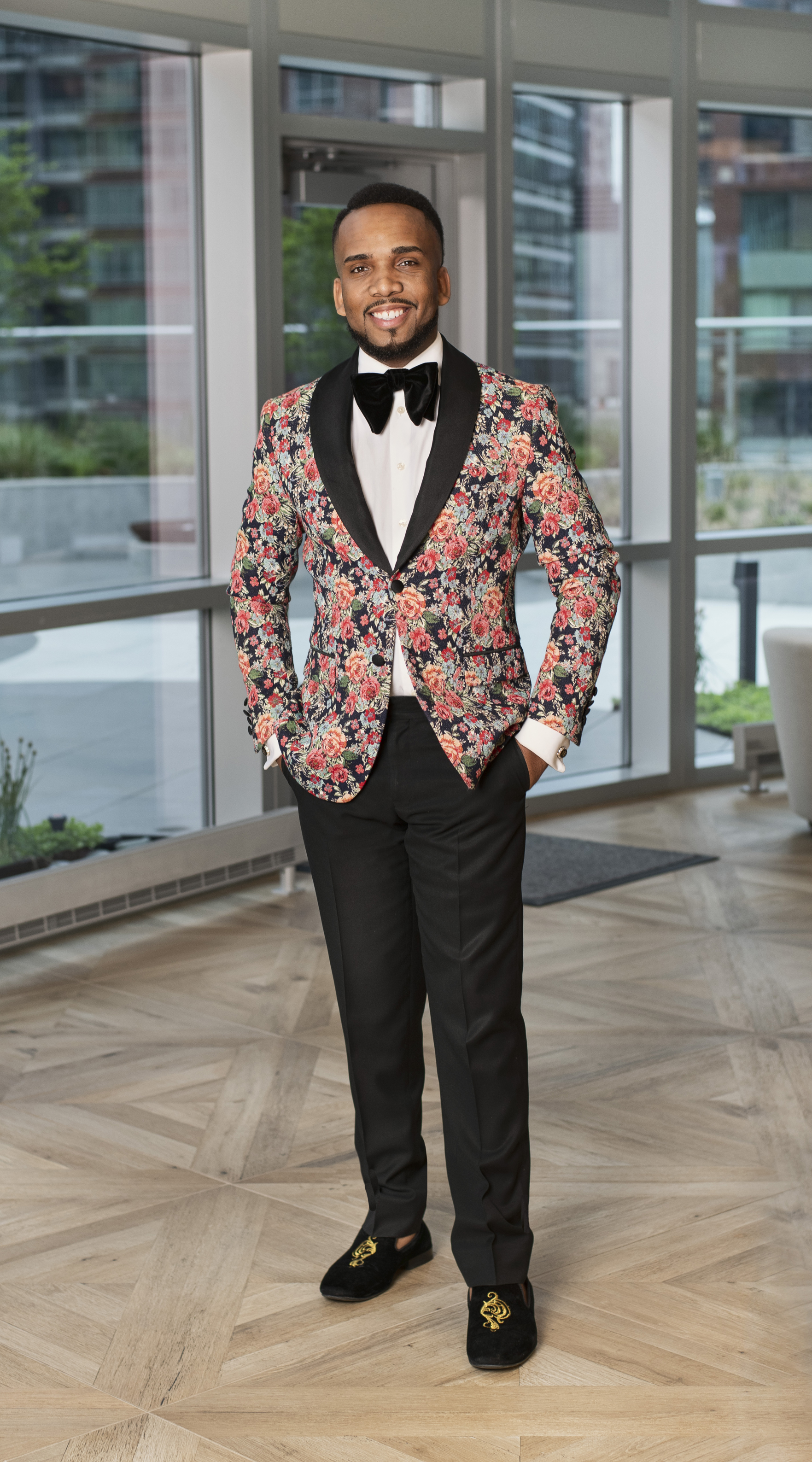 Number of years in real estate: 5
Describe your look: It all starts with the fit and making sure I stand out for the right reasons. My look is classy but with bold combinations — I love experimenting with colors and patterns. Even in my formal attire, I take risks with the colors I wear.
What is your favorite piece of clothing and why? You can do so much with blazers that gives you a hip but classy feel. I can dress them up with a button-up shirt and slacks or dress them down with jeans and a T-shirt.
What do you consider a must-have accessory? Every man should have cufflinks in his closet. They add a touch of elegance to your suit or tuxedo.
What is a fashion crime you have committed in the past? In the past, I have kept the vent on the back of my suit jacket closed. This should always be clipped before putting the jacket on. Leaving threads attached prevents the coat from fitting properly on your body.
Where are your favorite places to shop? Personally, I like to shop anywhere. And being in commercial real estate, I represent men's clothing stores. So of course, I support them as well. A lot of my suits are custom-made, but then some are from Zara, H&M or Men's Wearhouse. However, I make sure I get all pieces fitted to my body type. You don't have to spend a million bucks to look like a million bucks. I buy everyday looks on a budget, but there are times when I spurge a little and get a designer or custom-made suit.
What, besides your wardrobe, completes your look? It's important to have good grooming as well. You will be amazed how a haircut and shave can completely enhance and transform your look. But the most important trait to have is confidence. Be confident in your style.
What is in your briefcase? I carry around my MacBook Pro, iPad, mints and a small bottle of cologne.
My closet is full of… shoes, more shoes and suits. I promise I do have jogging pants and hoodies sprinkled in there as well.
Tuxedo jacket: Zara; white collared shirt: Zara; velvet bow tie: Zara; pants: Dress To Impress; loafers: Zara; cufflinks: Men's Wearhouse