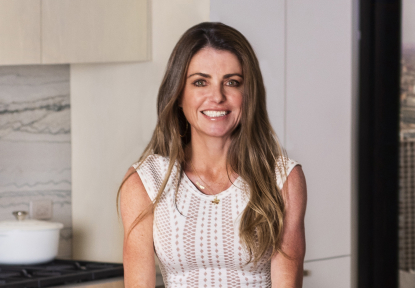 Growing up, what did you want to be? Interior designer, and then architect … and then a pilot
What do you do to relax when you're stressed? I work out.
Where is your favorite place to hang out? The beach
What do you love most about the industry? I love being in charge of my own income and that I have the freedom to be myself.
How do you distinguish yourself from the crowd of agents? I'm definitely one of a kind. I dress differently. I come from a different place; I grew up on the ocean in California and most people here are from the suburbs. I can be a bit outspoken at times as I'm not afraid to be honest with people. I work harder than anyone I know and I run more than anyone I know, as well. This doesn't mean I'm the best, but I can out-work anyone.
What is the most difficult aspect of your job? I don't like to fail.
Where do you go to network and meet new clients? I meet people at the lake all the time when I'm running. People also reach out to me on Instagram and Facebook, and that's pretty cool. Sometimes it's just about being friendly around town — people are so easy to get to know in Chicago. It's a great town.
What is your favorite restaurant? Le Colonial
Architecturally speaking, what is your favorite building in Chicago? I love 30 West Oak.
In 10 words or less, what is your advice for someone new to the industry? There are no secrets; just work hard.
Who is your favorite person to follow on Twitter? Justin Timberlake