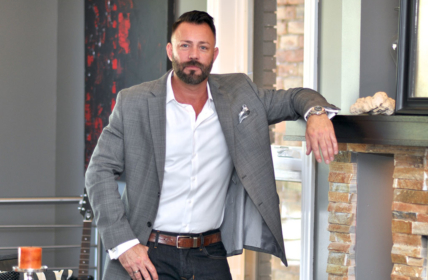 Where did you grow up? Wisconsin
Growing up, what did you want to be? An actor
What do you do to relax when you're stressed? I go to the gym and lift weights.
If you could have lunch with a well-known figure (living or not), who would it be and why? Kris Jenner: I want to get into that marketing mind of hers. She also seems to be an amazing and fun person.
How do you distinguish yourself from the crowd of agents? That's a hard one, here in our competitive market. I take my job and responsibility to my clients seriously, but I've learned to not take myself too seriously. I take time to breathe and be myself.
What is the most difficult aspect of your job? The competitive nature of this career is tough. But I just try to focus on doing the best I can do. The clients and properties will follow.
Where do you go to network and meet new clients? I work my 20-year sphere of influence (past clients, friends and family), but also I use social media and my client email marketing database to stay in touch.
What has been your greatest accomplishment? My family: After the passing of my partner in 2009 the world seemed dark and hopeless. Staying strong and seeing my two daughters grow up to be amazing young women — that is my blessing.
Architecturally speaking, what is your favorite building in Chicago? I do love driving past 999 N. Lake Shore Dr. — the Benjamin Marshall building. It's a little taste of Paris.
What is your favorite city after Chicago? London
In 10 words or less, what is your advice for someone new to the industry? Stay focused on your business and come into the office often.