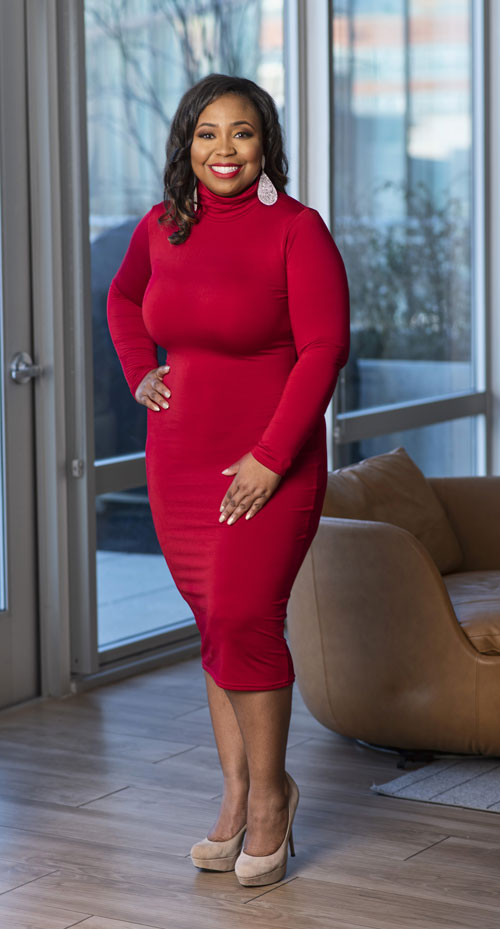 Describe your look:
Glamour chic — classic and sophisticated with a splash of girly comfort
What do you consider a "fashion don't"?
My fashion don't is definitely uncomfortable clothes. They have a tendency to make you lack confidence and second-guess your appearance.
What is your favorite piece of clothing and why?
An amazing A-line dress: It's perfect for every shape and size.
What do you consider a must-have accessory?
As an agent and developer, it is imperative to have a comfortable walking shoe. For nights out, I tend to carry a pair of foldable Talaria Flats in my handbag.
What is a fashion crime you have committed in the past?
I have definitely made the mistake of wearing too many patterns at one time, a definite no-no in fashion.
Where are your favorite places to shop?
Surprisingly, I am not a huge shopper! I take pride in finding bargains. My No. 1 place to shop today is online at Amazon Fashion, and in store, I really like Marshall's.
What, besides your wardrobe, completes your look?
My wardrobe is not complete without Stila's Stay All Day lipstick — my absolute favorite!
What is in your bag/briefcase?
My bag contents consist of a laptop, contracts, journals, perfume samples, lipstick, measuring tape, a Sharpie, business cards and a pair of flats.
My closet is full of…
A-line dresses; pencil skirts and shoes, shoes and more shoes!
Dress: New York & Company; shoes: Aldo Shoes; gold earrings: PrettyLittleThing