Number of years in real estate: 5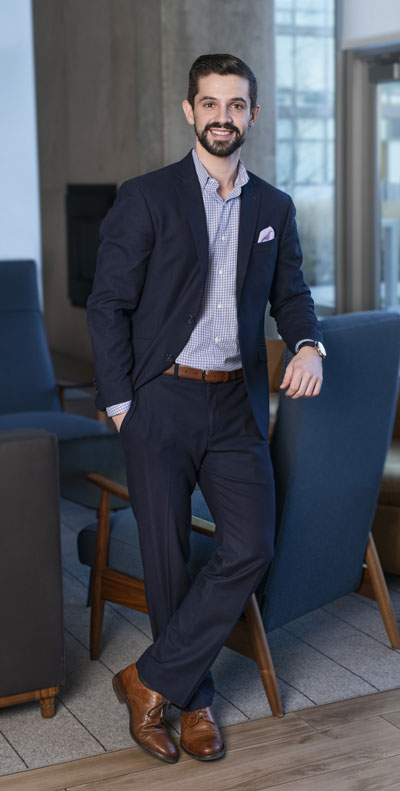 Describe your look: Sophisticated, polished and approachable
What do you consider a "fashion don't"? I once was this guy, so I can speak from experience. If you are wearing a button-up collared shirt, get some magnetic collar stays. No one wants a floppy collar!
What is your favorite piece of clothing and why? A navy suit. The versatility of it makes it perfect for any occasion. Also, it goes with both brown and black.
What do you consider a must-have accessory? A nice watch ties the whole outfit together, and in a career with a lot of face-to-face interaction, a nice watch will stand out and make a statement.
What is a fashion crime you have committed in the past? Wearing clothes not tailored to my body type — a well-cut suit, shirt or pair of custom-fitted slacks makes a world of difference.
Where are your favorite places to shop? Nordstrom, Nordstrom Rack, Banana Republic, J. Crew and Amazon
What, besides your wardrobe, completes your look? Confidence and a smile are both must-haves!
What is in your bag/briefcase? Laptop, notebook, phone and computer chargers, business cards and usually the book or magazine I'm currently reading
My closet is full of… Dress shirts, slacks, suits and workout clothes
Suit: Custom Tailor; shirt: Ben Sherman; shoes: Cole Haan; watch: Shinola