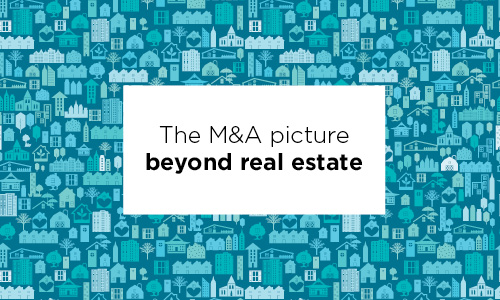 Looking at the larger mergers and acquisitions landscape, it appears many expect activity to heat up significantly this year. Deloitte's M&A Trends 2019 report, which queried executives at corporations and private equity firms about deal activity in the current year and their expectations for the next 12 months, found that 79 percent of respondents expect the number of deals they close in the next year to increase, up from 70 percent last year.
Corporate respondents from the financial services industry, which includes real estate, were the most optimistic on the likelihood for more deals in the year ahead. These executives also expect the deals that happen to be larger than last year's; seven in 10 respondents say they anticipate bigger deals in 2019.
"Corporations have increased cash, in part due to tax reform, and M&A remains the number one intended use of those funds," Russell Thomson, national managing partner of mergers and acquisitions services at Deloitte & Touche LLP, said in the report. He also added that there's more interest in international deals. "About a third of respondents expect to reach across borders to make deals in 2019, and there is an unexpected surge of interest in China."
While there's been a lot of news about tech mergers, the report notes that technology isn't the most critical aspect of corporate M&A strategy anymore. Survey respondents say they're focused on expanding their customer bases in existing geographic markets or expanding and diversifying their products and services.
One finding that likely won't surprise agents and brokers who have been through the process of a merger or acquisition? "Effective integration" was cited as the most important factor in achieving a successful M&A transaction; 23 percent of respondents ranked it at the top, up from 21 percent in last year's report.