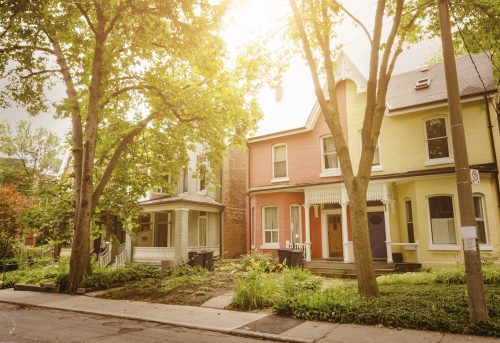 Economic news was decidedly mixed near the end of 2018, and that trend looks to continue for the housing market. Fannie Mae's December Home Purchase Sentiment Index, released Jan. 7, adds to that feeling. According to surveys compiled for the HPSI, the number of Americans who said that now was a good time to purchase a home fell by 12 percent to 11 percent of all respondents. The index as a whole fell 2.7 points from the prior month to 83.5, or 2.3 points lower than Dec. 2017.
"Consumer attitudes regarding whether it's a good time to buy a home worsened significantly in the last month, as well as from a year ago, to a survey low," said Doug Duncan, senior vice president and chief economist at Fannie Mae, in a news release. "Although home price growth slowed in 2018, the cumulative impact of sustained, robust increases in home prices outpacing income growth likely helped drive the share of consumers citing high home prices as a primary reason for a bad time to buy a home to a survey high."
Duncan also explained that the sudden volatility of global financial markets in the final weeks of 2018 may have had an influence on housing sentiment. Major stock market barometers such as the Dow Jones Industrial Average and the S&P 500 finished the year recording their biggest percentage losses since 2008. However, other economic indicators like hiring rates and consumer spending remained strong, allaying fears of a widespread crisis.
In other news:
While the aforementioned volatility in global stock markets may be unnerving for would-be homebuyers, it has induced a beneficial side effect: falling mortgage rates. According to Freddie Mac's mortgage market survey as of Jan. 3, average interest rates for the standard 30-year home loan had fallen near eight-month lows. At an average rate of 4.51 percent for these mortgages, buyers may now be seeing rates that are about the same as in August 2018, shortly before rates rose much higher on news that the Federal Reserve would continue to tighten the money supply in response to robust economic growth. It was this fear of tightening that contributed, along with other factors, to the steep decline in U.S. stocks toward the end of 2018. Along with slower home price growth and greater inventory availability, lower rates could encourage buyers to move off the sidelines.
A practically infinite number of variables can influence home prices in a particular market. One more to add to the list: nonstop international flights. According to a study conducted recently by two economists from China and one from Ohio State University, U.S. cities connected to China by a nonstop flight saw their home prices rise by nearly $6,000 (around 4 percent) compared to similar markets without this amenity between the year 2000 and 2014. In addition, the study saw the number of Chinese homebuyers increase — while the local homebuyer population decreased — following the addition of a nonstop Chinese flight at the nearest airport. The recent proliferation of direct overseas flights at relatively affordable prices may have had an impact on the broader U.S. housing market, the researchers concluded.
The ongoing partial shutdown of the federal government continued into its 17th day Jan. 8, with little hope of a resolution on the horizon, according to The New York Times. At this point, analysts say that as many as 39,000 applications for federally backed home loans may have been delayed as a result. Moreover, economists at Bank of America Merrill Lynch estimate that the shutdown may have shaved one-tenth of a percentage point off of the nation's year-end GDP figures. However, some agencies like the IRS have been directed to continue select operations despite a lack of funding. The IRS confirmed Jan. 7, on orders from the White House, that it would be processing tax refunds and income verification requests for mortgage applicants during the shutdown, after previously saying it could not engage in those activities.