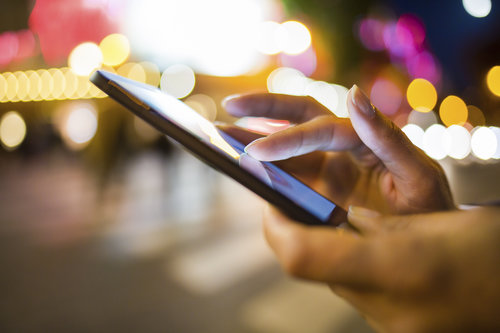 From the back office to the front lawn on closing day, Chicagoland's real estate brokerages are using tech to fine-tune every step of the typical transaction to the benefit of agents and clients alike.
@properties
This year, @properties rolled out a new, interactive comparative market analysis tool (CMA) and offered training through workshops, one-on-one guidance and video tutorials to bring brokers up to speed. "Our commitment to innovation and technology starts with our owners," says Kevin Van Eck, executive vice president of innovation and education. "When brokers feel that palpable energy and excitement from leaders, they will be excited too and take the time to learn and engage." Van Eck says that unlike traditional CMAs which rarely have truly dynamic and interactive interface, @properties' technology "uses real-time data from the local Multiple Listing Service to visualize market conditions and trends, and helps an agent and client position a home in the market correctly the first time."
Baird & Warner
Baird & Warner announced the launch of its redesigned website in February, complete with new home search capabilities and mobile functionality, among other improvements. Users can now refine their search for listings based on factors including school district and estimated commute time. A Baird & Warner agent with expertise in the neighborhood where users are searching can be quickly contacted as well. President and CEO Steve Baird has said recently that in the midst of tech-enabled disruption in the industry, he wants to maintain his firm's core competency as a relationship builder. "We are really in a people business," Baird said in a video discussing what it means to be a real estate brokerage today. "We are about agents relating to customers."
Compass
Starting in October, Compass listings will appear on Waze's live map thanks to their new real estate smart signs. "We're taking our mission the move with the help of Waze," the real estate company announced on their social media outlets. "Beginning in October, Compass pins will pop up on Waze's map, indicating listings equipped with our new reimagined sign." The new smart signs, that are customizable with the agent's name and contact information, sends out notification to house hunters. If a prospective buyer with the Compass app is within 20 feet of the smart signs, they will receive a notification via smartphone that will show them the listing page. Those who do not have the Compass app are able to scan a QR code to see the listing. On the Waze app, the listings will appear as map pins similar to other navigational apps like Google Maps. However, the smart signs must be purchased individually by agents and can cost between $500 and $700.
Dream Town Realty
Before ever speaking with an agent, most soon-to-be buyers spend considerable time searching online for a home that meets their needs. But the search engines they use to begin the process may end up costing them valuable time, especially for buyers who know exactly what to look for. Julius Dickens of Dream Town Realty made one small change to his listing website that could make a big difference in the early stages of the search for some. Users can limit results to homes with all bedrooms on the same floor, something Dickens says many sites like Zillow don't currently offer, but one that many buyers with young children value. "As a parent, I know that this is something that can be extremely helpful," Dickens said.
Jameson Sotheby's International Realty
While one side of real estate tech development is focused on the back office applications that boost productivity, the other segment is devoted to enhancing the experience of homebuying and selling. Augmented reality (AR) is garnering some of the most attention in this space, including from brokerages like Sotheby's International Realty. Curate, a mobile app developed by Sotheby's, lets agents and their clients visualize what a home's interior could look like with different furniture, flooring, paint color and more. The app's AR engine, designed by roOomy, uses the device's camera to render a home's interior in three dimensions on the screen, then lets users transform it to their liking and walk through the end result. "Introducing an augmented reality component to the homebuying experience takes the consumer on a personal journey that allows them to see a house transformed into a home, their home, through the magic of technology," said John Passerini, global vice president of interactive marketing at Sotheby's.
Keller Williams
Through acquisitions and partnerships, KW has quickly built up the tech infrastructure to bolster its stable of agent-facing software, much of it powered by cloud platforms and artificial intelligence. It recently entered the virtual brokerage space to facilitate transactions across 166 "expansion" markets comprising more than 3,400 agents. Earlier this month, KW announced partnerships with artificial intelligence developers KUNGFU.AI and CognitiveScale, as well as an acquisition of real estate tech startup SmarterAgent. All of this is part of the brokerage's larger goal of expanding and enhancing the range of digital tools available to its agents, including its proprietary virtual assistant platform Kelle. "As KW agents increasingly use Keller Cloud apps, the AI platform will learn from their interactions and subsequently offer intelligent decision support and recommendations to strengthen agent service to consumers," KW chief product officer Neil Dholakia said.