Baird & Warner's Good Will Network donates $120,000 to local nonprofits
by Rincey Abraham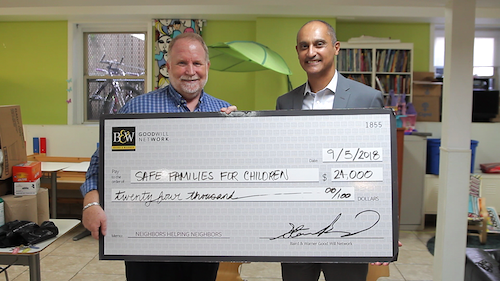 Baird & Warner has announced the five local nonprofits that will be receiving a total of $120,000 in grants through its philanthropic initiative Good Will Network.
Chicagoland nonprofit organizations were nominated by various members of Baird & Warner. The top five winners were then chosen through a public online vote.
The $24K of Solid Good program was launched last year and provides $24,000 to five nonprofits that provide support services and shelter for the homeless population, and help those with disabilities and special healthcare needs.
"Baird & Warner has been working hand-in-hand with Chicagoland communities for 163 years to support efforts enhancing the quality of life for everyone," said Jennifer Alter Warden, chief operating officer and executive vice president of Baird & Warner. "Homelessness impacts thousands of families and can touch every neighborhood. We believe everyone deserves a safe place to call home and continue to be inspired by the incredible work of these organizations to provide shelter and support to those who need it most."
The 2018 grant recipients are: