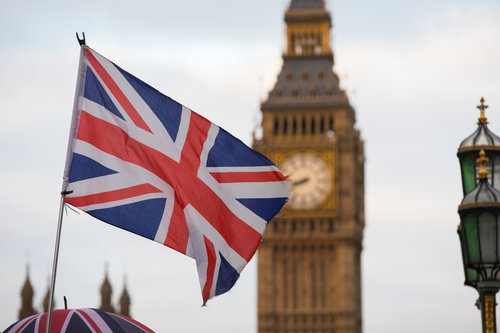 An international city with broad appeal in terms of education and job opportunities, Chicago is an attractive destination for foreign buyers who want to relocate to the United States. A new study shows that its desirability is increasing among buyers from a certain country: the United Kingdom.
From March 2016 to April 2017, nearly 14 percent of international buyers who were searching for pre-construction investment properties in the United States came from the United Kingdom, which ranked third only behind China and Colombia, according to Investorist.
"Toll Brothers has seen a steady increase in international home buyers relocating for employment opportunities in Chicago and the surrounding suburbs," said Keith Anderson, Toll Brothers Chicago group president. "International residents also appreciate the Chicago public transportation system, ranked the sixth best in the country, to connect them with the city and suburbs. The lakeshore, sporting events, rich theater opportunities, renowned dining, museums, zoos and more also attract international employers and employees."
BBC America once named Chicago one of the most British cities in the United States thanks to its large community of about 500,000 people, many of whom are employed by large companies like HSBC, Aviva, First Group and Dyson. These professionals can easily hop around the world — and go visit their kin and mates back in the United Kingdom — via O'Hare, the country's third-largest airport.
Investors from the U.K. are especially attracted to certain areas with strong Anglo communities; markets with long-term rental opportunities; the opportunity for diverse investment portfolios; and economic indicators like low interest rates, low inflation and a thriving economy.