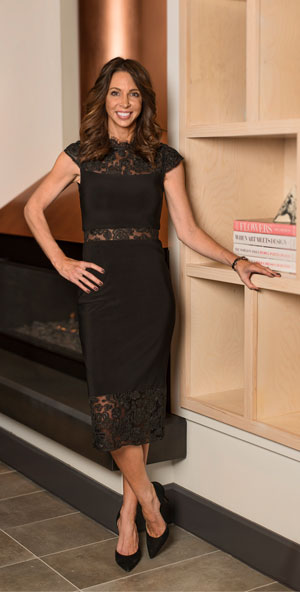 Number of years in real estate: 18
Describe your look: City classic with modern elegant twist.
What do you consider a "fashion don't"?   
In our business, I would say nothing too flashy. Don't be adorned in specific designer labels. 
What is your favorite piece of clothing and why? 
My blazers. It adds an extra layer of sophistication and adds a little personality to my outfits, and, of course, it helps keep me warm.
What do you consider a must-have accessory? 
Footwear that is both comfortable and stylish. I am on my feet all day, so it is a must to have comfortable shoes that I can slip on and off for showings and look cute in!
What is a fashion crime you have committed in the past? 
I made the mistake of wearing a flowing skirt on a windy day. It was a good reminder of why we are called the Windy City.
Where are your favorite places to shop?
I love finding good deals as much as I love making them. I found this amazing e-commerce site called Finds for You. So many of our neighborhoods have such great little shops that I love to frequent: I love Cinnamon Boutique and the Demin Lounge in Roscoe Village, as well as Sara Jane and Handle with Care, both on Wells Street.
What, besides your wardrobe, completes your look? 
I would say hair and makeup always complete the look. When you are dressed great and your hair looks great, anything is possible that day!
What is in your bag/briefcase?   
Definitely my laptop, phone, notepad, business cards and my favorite lipstick. Ready to go!
My closet is full of… Layering pieces. It is the key to surviving the four seasons of Chicago. I have a ton of ponchos, blazers, white blouses and tall black boots in my closet.