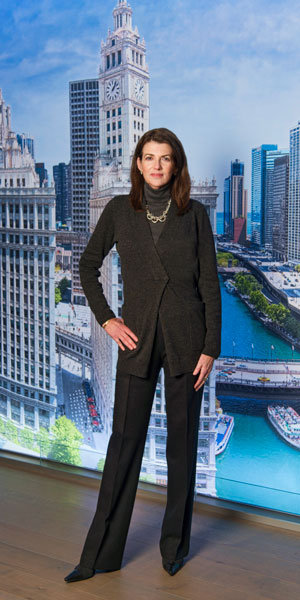 Number of years in real estate: 20
Describe your look: Classic
What do you consider a "fashion don't"? Clothes that don't fit properly. Too big or too small. It does not look good.
What is your favorite piece of clothing and why? My very light weight, down, water resistant coat. I can wear it in three seasons, it washes very well, and packs easily.
What do you consider a must-have accessory? A great handbag
What is a fashion crime you have committed in the past? Buying trendy items. You wear them once and then they don't feel as cool the second time around.
Where are your favorite places to shop? Net a Porter, Marc Jacobs, Target, Zara, The Real Real.com
What, besides your wardrobe, completes your look? Simple jewelry. I always wear the same pieces.
What is in your bag/briefcase? Wallet, sunscreen, Kind bars, Aquaphor, water and hand wipes.
My closet is full of… Pants, blouses and sweaters. They are all very classic. I have items from 20 years ago in there that I still wear.
Sweater and Slacks: Brunello Cucinelli Saks