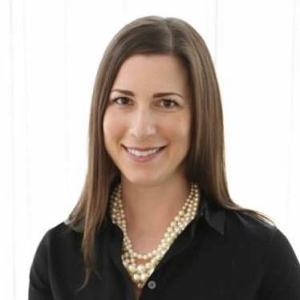 What was your first job in the realty industry? My first job in the industry was as a part-time agent in a small, family-owned brokerage.
Where did you grow up? I grew up in Minnesota, so Chicago winters don't bother me one bit. I go by the mantra "Cold hands, warm heart."
Growing up, what did you want to be? Growing up, I wanted to be a teacher because that's what my mom was. I liked the creativity of decorating the boards in the classroom. In high school, I wanted to work in advertising.
What do you do to relax when you're stressed? In general, I try to manage stress by meditating in the morning. It really clears your head and sets the tone for the day. If I'm really stressed, it's usually because I'm not sleeping well enough, so I try and take a nap and that usually makes things better.
If you could have lunch with a well-known figure (living or not), who would it be and why? From a culinary point of view – David McMillan, who is the owner/chef at Joe Beef in Montreal. I had the best meal of my life there and it would be phenomenal to eat a meal with someone who has such passion for food. Otherwise, it would definitely be Prince.
Where is your favorite place to hang out? I'm a Cancer, so I love being home and cozy.
What do you love most about the industry? Being in this industry has so many opportunities – unlimited earning potential, the ability to be creative with marketing, the opportunity to see so many beautiful buildings and ultimately having the gift of making someone happy in finding their home or investment that provides financial security.
How do you distinguish yourself from the crowd of agents? Being authentic. I'm not the perfect agent for every client and not every client is perfect for me as an agent. Being yourself draws like-minded people and makes work a lot of fun.
What is the most difficult aspect of your job? Parking and trying to avoid getting tickets or towed.
Where do you go to network and meet new clients? My best source of new clients is through my existing ones. I don't go to networking events, but keeping in touch and hosting a party or two a year has proven successful in my overall referral business.
What has been your greatest accomplishment? Growing my business to four times what it was the previous year.
What was the last good movie you saw or book you read? Just finished "The Goldfinch" by Donna Tartt. Outstanding novel – I didn't want it to end.
What is your favorite restaurant? Fat Rice! Great place to eat delicious Macanese food. I recommend sitting at the bar.
Architecturally speaking, what is your favorite building in Chicago? I studied Historic Preservation, so this is difficult to answer, but I do love the Monadnock building – being inside makes you feel like you're traveling in time.
What kind of car do you drive? An Audi Q3
Smartphone or paper? Both. They say writing things down helps you remember better, too.
What is your favorite city after Chicago? Paris. It's a beautifully planned city, easily walkable and charming. And the food!
In 10 words or less, what is your advice for someone new to the industry? Fail forward and don't give up.
What's your favorite real estate iPhone/Android app? Cloze – it's an intuitive, affordable CRM.
Who are your favorite people to follow on Twitter? I love Martha Stewart. You can tell she does her own social media and it's hilarious. Outside of that, I use Twitter mostly for news, but it's Pinterest and Instagram I love for design inspiration.